What Are the Top 10 Green Locations for Your Next Trade Show?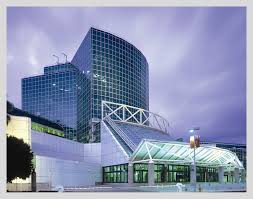 Where Can You Exhibit Green?
There are so many things you do to make your trade show experience green, but a huge factor that will greatly influence the greenness of your trade show is the convention center that houses the event. I recently did some research on this topic and put together a list of the top 10 green locations for your next trade show for TSNN. Read on to check out what I learned about these locations and what it is about them that makes them green.
What to Keep In Mind to Exhibit Green
What all of these trade show venues have in common is the notion of social responsibility for their local communities and our shared planet. When choosing a venue for your next trade show you need to consider building certifications, waste management practices and other green factors, but you also need to consider location. You want a venue that is centrally located and accessible, but also one that is nearby to restaurants, hotels and public transportation.
What do you think about this list? Are there venues that didn't make the cut that you think should have? Let us know in the comments!
Tagged