How to Increase Brand Favorability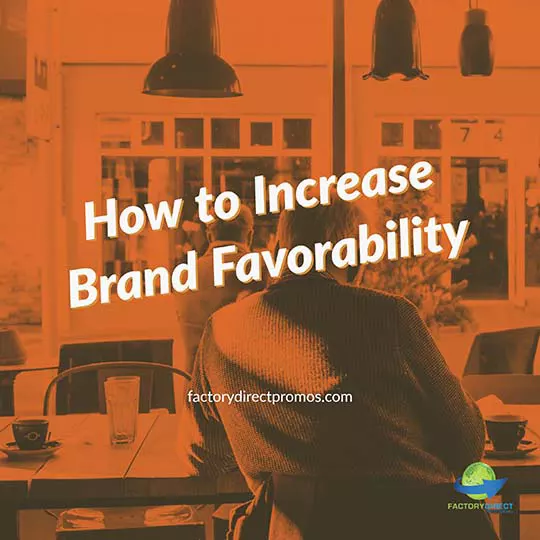 Looking for Ways to Increase Brand Favorability?
Promotional marketing offers a great opportunity to get your branding information in front of both clients and prospective clients. The most important aspect of a custom promotional item is that it clearly relays your marketing information. There are other traits to consider that bring value to your customized gear when choosing custom promotional items. Eco-friendly promotional products matter, and here's why.
Consumer Research Makes It Clear, Consumers Favor Companies That Offer Eco-Friendly Promo Products
According to the Advertising Specialty Institute's 2016 Global Advertising Impressions Study, in total, 42% of consumers have a more favorable opinion of a brand if the promotional product they received was environmentally friendly. For more than 20 years, we have been manufacturing eco-friendly promotional products and we have seen the power of those promotional products as they work to effectively market brands.
#EcoFriendly matters! pic.twitter.com/CFsR0Iidj5

— ASICentral (@asicentral) October 9, 2017
Understanding How Promotional Products are Eco-Friendly
Choosing reusable promotional items will leave an impression with clients while also helping the planet. There are several traits that make promotional products eco-friendly. The quality of the construction and durability which determine if a product is reusable impacts the eco-friendly distinction. The materials used to construct a custom promotional product also impact whether the item is eco-friendly. Custom reusable bags tick all of these boxes, making them eco-friendly.
It's Time to #GoReusableNow
A durable, reusable design is eco-friendly because it eliminates the need and use of disposable products. Single-use items are a drain of resources and take up space in landfills, or worse yet, become litter. Reusable products that can be used again and again, reducing the use of disposable items. Less demand means less disposable items which in turn means less trash.
Material Matters
The material selected for your custom reusable bags greatly impacts with eco-friendliness of the items. Recycled content, such as RPET and non-woven polypropylene, are made from recycled plastics and give new purpose and function to existing materials. Sustainable fabrics are made from plant-based fibers, such as jute, bamboo and cotton. Each material has a host of benefits and bring value, durability and eco-friendly qualities to your customized reusable bags.
It's Easy to Appeal to Consumers with Eco-Promo
Make a statement about your brand while also doing right by the planet with custom eco-friendly promotional products. We put our years of experience to work for you to create durable reusable promotional products that are built to last while also showcasing your branding message. Please feel free to fill out a quote request or contact Factory Direct Promos today to get started promoting your business and helping consumers live greener.
Tagged