How to Create a Custom Reusable Bag for Your Brand in 4 Easy Steps…No Kidding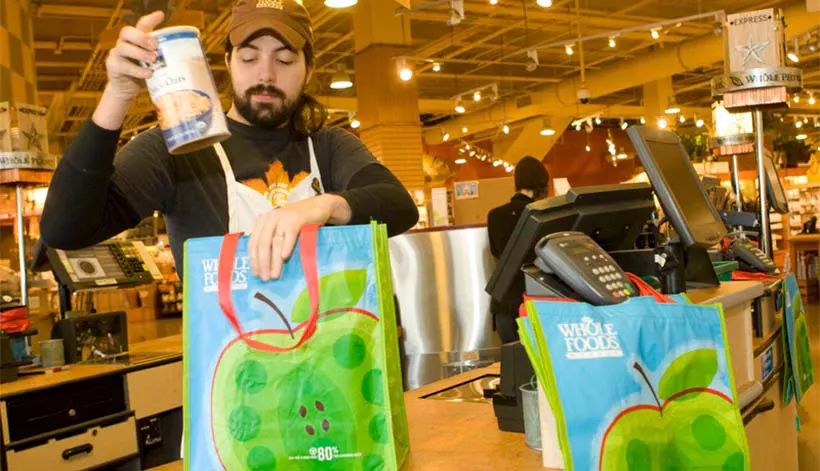 Want to Design a Custom Reusable Bag for Your Brand? We Made It Easy!
You have a lot of freedom of choice when you design your reusable bag and you can make something that is completely custom and one-of-a-kind, but sometimes getting started can be overwhelming. Where do you start? Should you select the color first? What about the material? No worries because we have made it so easy to create your custom bag in four simple steps.
How to Create Your Custom Reusable Bag in Four Easy Steps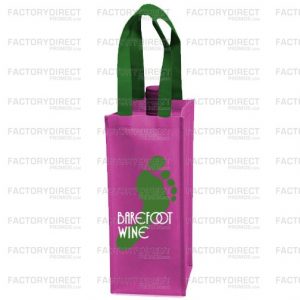 For step 1 you need to select the size of the bag and the material. Everything is multiple choice and the easy-to-read graphics make it super simple to understand the dimensions of the bag, so you can choose the size you think will work best for your prospects and customers.
Step 2 helps you choose the color of your custom reusable bag. To make it easy we've included color swatches so you get an idea of the shade, but please keep in mind that due to the calibration settings of each monitor, colors may appear differently from one monitor to another or in person – don't worry though because later on, you will get final approval of your proof. At this part in the process you've created the foundation of your bag. You've made the big decisions that will set the tone and look of your custom reusable bag.
Select the Add-Ons That Will Make Your Bag Custom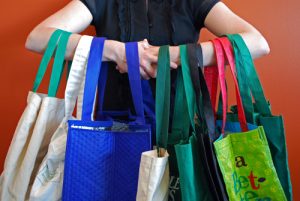 By the time you get to step 3 you are almost done. At this point, you need to finalize your custom reusable bag and select your add-ons. Choose the handle length and options, closure options, trim, lamination and pocket options. This is where you can really make the bag unique.
If you make the handles long the bag can easily be worn on a shoulder or maybe you want to include an inside pocket to stash keys or a keep your phone close at hand, and adding snaps or a zipper helps secure items in the bag. These small perks can help build function into the bag and make it useful.
You Are Almost Done!
Last, but not least is step 4. Now we just need your contact info, an estimate of about how many bags you'll need and the date that you'll need to have your custom bags in hand. There is also an area to enter comments, so if you want to clarify any of your choices above or if you want to further customize your bag – maybe you want the gussets, or the handles or trim to be a different color than the rest of the bag
Do you want to have your logo or another branding message printed on the bag, do you have questions about color matching or maybe you have another idea to really make your custom bag stand apart from the rest?  Just write out your questions or ideas in the comments and we'll calculate the quote and follow up with you when we have all of the info you need.
That Was Easy Huh?
So there you have it – four easy steps to create a custom reusable bag for your brand. If you are ready, you can customize and design your bags online to start the process. If you have questions before you get started we're here for you! Just reach out and we'll get you an answer so you'll be ready to start designing your custom reusable bag in no time.
Tagged