END COLUMN PRICING on Eco-Friendly Promotional Products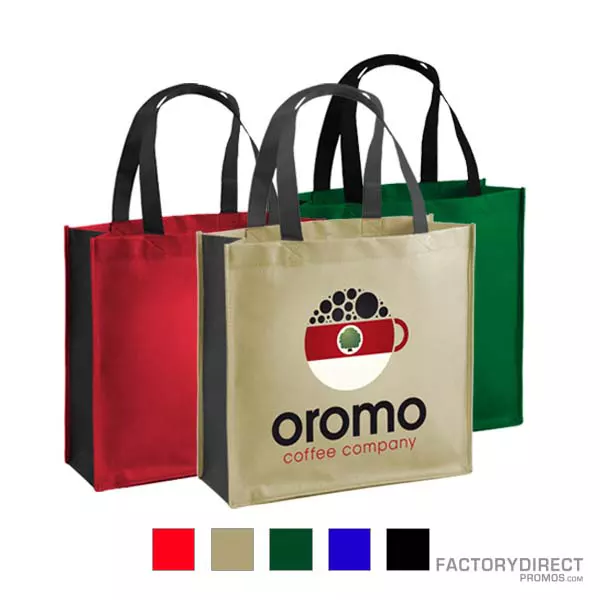 Receive End Column Pricing On 3 of Our Hottest Selling, Eco-Friendly Promotional Products Before This Deal Is Gone!
The summer heat is obviously getting to our Manager Beth, because she has decided to offer END COLUMN PRICING on three of our hottest selling , eco-friendly promotional products! All joking aside, this offer makes right now a great time to make a difference with your marketing, take advantage of truly exceptional pricing AND join the movement to reduce plastic for the planet and our people! Choose one, two or all three or eco- promotional products HERE!
End Column Pricing Offers an Unbelievable Deal o Eco-Friendly Promotional Products
Under a typical pricing structure, the higher the quantity you order, the lower the price per item. For instance, if you order 10,000 reusable promotional bags, the price per bag is lower than if you order 1,000 of the same reusable promotional bags.
This is because the amount of setup work, like making screens and printing the artwork, is typically about the same regardless of the size of the order. The amount of materials used and the length of time working on the job varies, depending on the order quantity. This is why you can secure a higher quantity for a lower price per unit, also known as end column pricing.
With our latest eco special you can forget all about this, because we're giving you end column pricing on any order quantity. The minimum order quantity is 500, but whatever you order beyond that will cost the same per item.
Reusable Tornado Bags Spread Your Branding Message
Check out our reusable tornado bags if you're looking for a versatile bag designed to take care of business. A generous 13" x 12" x 6.5" size can accommodate groceries or anything else your customers need to tote around. The heavy-weight 100 GSM non-woven polypropylene material can stand up to weighty loads and lives up to your company's eco goals. Non-woven polypropylene is made from recycled plastic, giving a new use and purpose to previously discarded materials.
The contrasting gusset and handles give the bag visual appeal to ensure your branding message gets noticed. Priced at $0.99 per bag you can create a memorable and long-lasting marketing tool without busting your budget.
Put Promotional Lunch Bags to Work for Your Brand
These reusable lunch bags are great for taking lunch to work or school, or for keeping snacks chilled. The 80 GSM non-woven polypropylene material comes in a variety of colors, and is durable to long-term use. Hook-and-loop closure keeps items secure in the bag while the 16″ reinforced handle makes it easy to take this lunch bag on the go. The front pocket adds functionality. These promotional lunch bags are priced at $1.64 for an awesome deal that lets you get the most from your marketing dollar.
Green Bio Bottles Help the Planet and Make a Statement
Reusable water bottles are always a very in demand marketing tool. Priced at $0.74 per bottle these green bio bottles are a great way to get your brand noticed. Made from 30% recycled BPA-free plastic these bottles are biodegradable and reusable, so they're easy on the planet. The twist-off lid with push/pull spout is secure and easy to use. Select the imprint color and the lid color to make this reusable water bottle fit in with your branding look.
Make a Difference Marketing
Eco-friendly marketing items make it easy to increase your brand's awareness without harming the environment by causing unnecessary trash or posing a threat to animals and their habitats. Get the full details of this eco special HERE, and let us know if you have any questions. This is an unbelievable deal, and we're really excited to share this offer with you!
Tagged