Easy and Green Last Minute Christmas Gifts!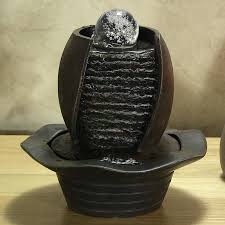 Easy and Green Last Minute Christmas Gifts!
With Christmas right around the corner there isn't a lot of time left to pick up gifts. If there are still a few hard to shop for people on your list and you need something easy and green we've got you covered with last minute Christmas gift ideas. Read on to get some holiday inspiration.
A reusable bag filled with goodies or a reusable wine tote with a bottle of organic wine. The beauty of filling a reusable bag is that it doubles as wrap, but it is also a very useful gift and your recipient will be able to use the reusable bag again and again. Reusable bags are green and sourcing local goodies to fill the bag will make this gift even more eco.
Make a donation online in someone's name to a charity close to their heart. This is easy to do online and you can print a copy of the confirmation to put in a card. This is a good gift for folks who are passionate about a cause and it's a great way to show people you support them and the causes they believe in. Donations are also very green since it can be handled online and there isn't a tangible gift with packaging and whatnot.
A cordless mediation fountain. Who doesn't want to Zen out, right? You can pick up one of these fountains at your local corner drugstore chain for under $10. It's super quick and easy and can give your stressed out friends and relatives a way to chill out and relax.
Stop by a local florist shop and pick up a plant. Potted plants improve air quality, regulate humidity, reduce stress and just make a home or work area feel more comfortable and relaxed. When gifting a plant consider the maintenance required – spider plants thrive is partial sun and shade, golden pothos prefer soil on the dry side and actually do best when slightly root-bound, and succulents are ideal for forgetful waters, but they require a lot of direct sunlight.
Gift cards for local businesses. Most people love gift cards because they get to treat themselves to exactly what they want; and if you're short on time or you are shopping for someone who is particularly picky a gift card may be the best choice. Opting for gift cards from local businesses will ensure money is kept in your community and it also minimizes the environmental impact of trucking goods from distribution centers to stores, as is the case with large chain retailers and restaurants.
It's Time to Stay Focused!
At this point in time if you're still Christmas shopping you need to focus on gifts that are easy, but this is no reason to not also prioritize the green qualities of a gift. What do you think? Is there anyone on your list who will like any of these easy and green last minute Christmas gift ideas? Do you have ideas for other easy and green gifts? Let us know in the comments!
Photos
Tagged