How to Choose the Right Promotional Product for Your Target Audience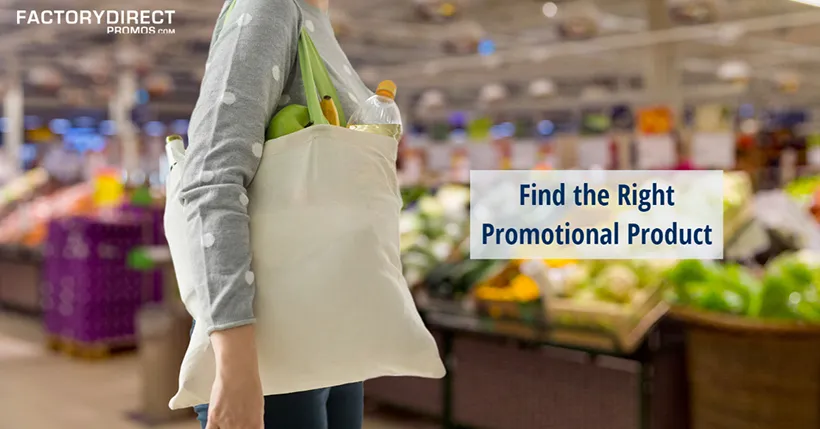 Promotional products create a connection with your customers. People may not realize it, but as they use your branded gear, they'll think about your brand and form a positive association. Moreover, as your customers use your branded gear, they'll display your branding to their friends, family, coworkers, and anyone else whose path they cross. This endorsement can help expand the reach of your brand. All of this growth and relationship-building depends on the product you select. You need to choose a promotional product that appeals to your customers because they'll only use something they want or need. Here's how to choose the right promotional product for your target audience.
Define Your Target Audience
You already know a lot about your target audiences, like age, gender, marital status, income bracket, spending habits, and more. Just ask if you want to learn more. You can send a survey via email or social media to further drill down and learn about your customers.

Identify Their Needs and Interests
Practical items, like reusable grocery bags and travel coffee mugs, are more likely to be used, so identify what your customers need. Things they need that fulfill a purpose are more likely to be put to use. Use your knowledge about your customers to figure out what they need or can use.
Choose a Relevant Product
Once you understand who your target audience is and what they're about, you can find the right promotional product. Select a promotional product that matches the target audience's needs and interests. For example, reusable lunch bags are suitable for children and people who bring their lunch to work, eco-friendly straws are a good choice for a demographic that likes to sip drinks on the go but doesn't like the environmental impact of disposable straws.
Evaluate the Quality
Quality matters when it comes to promotional products. Reusable items are intended to be used repeatedly, and for this to work, you need products that feature quality materials and construction. All of our products are built to last, given reasonable use. We offer a selection of certified reusable bags, so you can be confident your custom bags will hang in there for your customers.
Personalize the Product
The right promotional product is a good starting point, but you can customize products to represent your brand and appeal to your customers. We have both in-stock and custom or bulk ordering options. You can select any of our existing products, and we can print your logo and information on the item, or you can take your customization to the next level. Add pockets or a zipper, length the handles, change the material, or do anything else that helps your custom promotional product align with your vision and work for your customers.
Stick to Your Budget
Budget is the defining aspect of a lot of projects, and we make it easy to have something unique and custom while staying within your price range. We offer a variety of products, so you can likely find something that matches what you're looking for, but we also offer bulk pricing. The more items you buy, the lower the unit price.
Choose Wisely
Use these tips to choose a promotional product that your customers will want to get their hands on. Our reusable products are eco-friendly and designed to function while promoting your brand. We've been helping our customers create custom reusable bags for years and years, and we want to help you, too!
Call us at 866-222-0949 or shop our full line of eco-friendly promotional items and get your custom quote.