BIG Savings for Your Promotional Marketing! Shop Our Spring Sale Now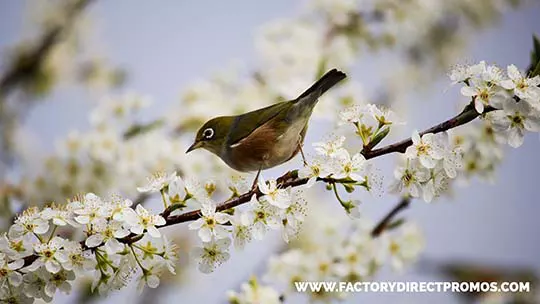 Lock in a Great Deal on Your Promotional Marketing with Our Spring Sale on Tsunami Bags!
Now is the time to save big on your promotional marketing with our spring sale! For a limited time, you can take advantage of a great deal on our reusable tsunami bags. This eco special is only around for a short time, so get your quote request in now! Reusable products make great promotional marketing tools simply by their reusable nature, but when you can lock in an even better price, like you can with this sale, you can really get the most out of your marketing budget.
Go Reusable Now
Reusable promotional products serve as a constant reminder to your customers about your brand. Every time your customers reach for your bag, whether they realize it or not, they will think about your brand. What makes reusable products even more effective is that when your customers carry your branded bag they will essentially put your marketing message on display. Your customers will expose their family, friends, coworkers, and everyone else they encounter while carrying your custom branded bag to you marketing info.
Promotional Marketing Made Easy
Our reusable tsunami bags are made from laminated recycled material. This is an eco fabric that will stay true to your brand's environmental goals, while also offering excellent durability, so this bag can hang in there and get your branding message seen. The material is water-resistant, so leaky containers, condensation, or even a heavy rainstorm are no match. At 13″ x 15″ x 10″ these reusable bags are spacious enough for whatever your customers need, from hauling groceries home from the store or toting items to and from work, or the gym, or wherever.
Expect Great Customer Service
We don't mean to brag, but our customer service is pretty stellar. Our fearless leader Beth has over 20 years as a leader in eco-friendly promotional marketing, so no matter who on the team you work with you will be in good hands. We promise to make the process easy.
Contact us today to take advantage of this special spring savings! Get your custom quote HERE!
Tagged