Social Media Ideas for Retailers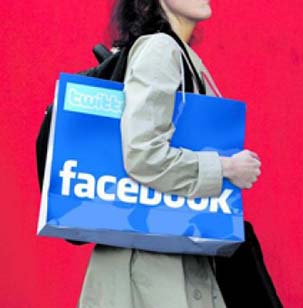 Retail Touchpoints Reports 81% of Retailers Are Struggling with Social Media. Here Are Some Ideas to Help
Social media is an incredible tool that puts retailers in direct contact with customers and potential customers, but it is not as easy as it looks. In theory, you can get real-time data and feedback and engage with your fans and followers in a meaningful way. In theory, proper use of social media will push massive traffic to your retail site or retail brick and mortar stores and increase sales.
Social media also takes a lot of work. It can be discouraging if you're not picking up followers and getting likes and Retweets or traffic or sales. Most retailers report not hitting their goals and getting everything they hoped to get out of social media.
"??RT @JRBuckley68: Thought ud[sic] want 2 read @TedRubin: 81% Retailers Admit Social Strategies Fall Short: https://t.co/CYhtZ9p0pD RT @EdCleary1

— Ted Rubin (@TedRubin) August 24, 2016"
A recent post by Retail Touchpoints explores ways to up your social media game – check it out in a few minutes after you keep reading to improve your retail, social media skills.
Social Media Ideas for Retailers
Use social media to enhance your customer's experience. Introduce and maintain a rapport between your brand and your followers. Let your followers know who your brand is and what you are about, but find out who they are with polls, questions, and interest in their likes and Tweets. Use this information to direct your other marketing efforts like Direct Mail, SMS, and email.
Social media makes it easy to interact with your customers. Encourage your customers to ask questions and make sure to follow up with timely and thorough answers. This is your chance to answer questions, let your followers know about sales, recalls, awards or certifications you've received, or anything else going on. Always think about ways to make them feel a part of something bigger, and offer them not just your products but an experience that appeals to them on an emotional level.
Pay attention to which of your followers like and share your posts. When your followers endorse you by spreading the word about your brand, this is a clear indication that they value your company and the services or products you provide. These are key customers, and you want to maintain your relationship with them because they will give you honest feedback and promote your brand to their network.
Create lists on Twitter (both public and private) to keep track of potential customers. Current customers, customers who had a problem, influencers, etc.) and utilize those lists or segments for your marketing.
Monitor comments to get insight into what your customers like about your brand and even what your customers or potential customers dislike. By identifying areas needing improvement, you can adjust policies and procedures and ensure your customers have received the customer service they deserve in real-time.
Keep an eye on your competitor's social media efforts to see what works and doesn't work and target their fans and followers as people you would like to get to know and support.
Use real and exciting images (especially of your employees at all levels in the company) and utilize video as much as possible.
Don't feel like you have to be on every social media platform that is out there. Choose your platforms wisely and consider excellent B2C sites like Instagram, Pinterest, Twitter, and of course, Facebook.
For targeted marketing, utilize paid advertising opportunities on social media platforms which can be done at minimal cost and are highly targeted.
Use your employees as advocates on social media. For more information on this exceedingly powerful tool, check out Dynamic Signal.
Create engaging content on your company blog and share it on your social media platforms. Offer up ideas and share your products, highlight other relevant blogs, and do not forget to repost numerous times with different copy and calls to action on all of your social channels.
We Have a Solution to Your Marketing Woes
When used correctly and adeptly, social media is a powerful tool that boosts your marketing. Another marketing tool that can help your brand is our custom reusable shopping bags. Sorry, couldn't resist because, in my bag of marketing tricks, there is excellent ROI that you will achieve from creating a walking billboard for your brand advocates.
Creating a custom branded reusable bag effectively works like a sign your customers carry. When they pick up your branded bag, they'll be reminded of your brand, and when they're out and about carrying your bag, they will spread your marketing message and endorse your brand to everyone they encounter. Our custom reusable bags are built to last. You can typically expect one of our reusable bags to last 3 – 6 years, which means a custom reusable shopping bag will be promoting your brand for years after it is handed out.
Diversifying Your Marketing Outreach
There is plenty of room in your marketing campaign for both custom reusable shopping bags and social media. These two promotional methods can even be used in tandem – print your social media handles on your reusable bags or the inside bottom of the bag, and encourage your followers to post pictures on social media of your custom reusable bags in action.
Social media can take a lot of focus and dedication. Still, when you concentrate on critical areas like getting to know your fans and followers and building those vital relationships, you will see progress and get all of the benefits social media offers.
If you would like a quote or have questions about the ordering or design process for our custom reusable shopping bags, get in touch, and we'll help you out.
Tagged