May Plastic Bag Ban Update Brings Opportunity for Retail and Marketing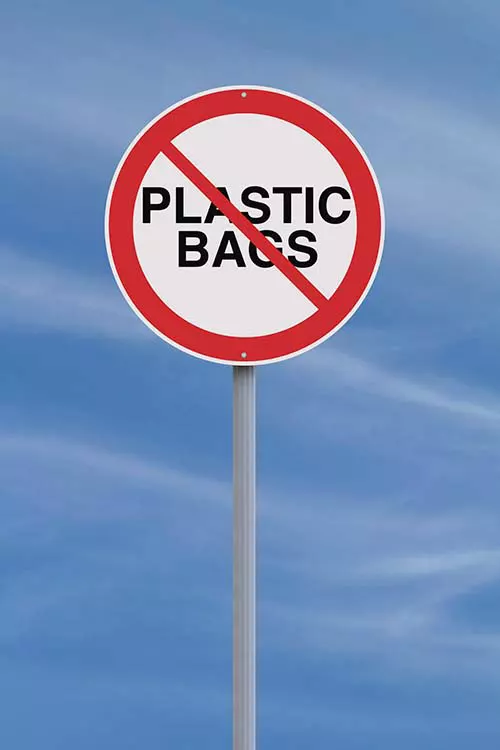 May Bag Ban Update Means More Opportunity for Retailers and Marketers to Benefit from Custom Brand Recycled Shopping Bags
The plastic bag ban movement is going strong. We are happy to report for marketers and retailers that the list of cities with bag bans keeps getting longer, which means more opportunities to market with recycled shopping bags. Keep reading below to get the most recent rundown, and if you want to see a complete listing check out our map that tracks the movement.
Our map is an interactive tool that tracks the successes and the setbacks. It is an excellent way for marketers and retailers to keep an eye out on the bag ban front to be prepared to take advantage of the opportunity to market with custom reusable shopping bags. Custom reusable shopping bags are an eco-friendly way to market your brand. Still, they are also a promotional item in need in the areas with bag bans or bag fees, making it a proven, perfect opportunity for your brand to build relationships with consumers.
Measures to Ban Plastic Bags Sweeping Martha's Vineyard
Chilmark became the most recent town on Martha's Vineyard to pass a ban on disposable plastic bags. This latest ban puts Chilmark in the same company as Edgartown, Tisbury, and West Tisbury, who have passed similar plastic bag bans recently. Plastic bags will officially be banned in Chilmark effective January 2017.
Bag Bans Are Still Fair Game in Louisiana
A proposal by Republican Rep. Paul Hollis of Covington, LA, called to prohibit city and parish governments from implementing laws to ban or levy fees on single-use plastic bags. If the measure had been passed, bans and fees would only be possible at the state level. As a result of considerable pushback, Hollis pulled the bill. There has been talk of implementing bans or fees in both Baton Rouge and New Orleans; however, there are no such measures in Louisiana.
City Commission Candidate in Fargo Discussing Plastic Bag Ban
John Strand wants to start a conversation with the folks of Fargo about sustainability. The City Commission candidate has proposed a measure to ban single-use plastic bags and Styrofoam take-out containers. While a ban is undoubtedly an effective way to reduce litter, Stand hopes that by getting a dialog started, the community will create a solution that everyone is happy with that also helps the planet.
A Plastic Bag Ban May Be Coming to New South Wales
A movement to ban disposable plastic bags in New South Wales, Australia, is gaining momentum. There are already single-use plastic bag bans in South Australia, the Northern Territory, the Australian Capital Territory, and Tasmania. The NSW government has publicly stated that the bag ban is a low priority. There is a strong grassroots movement to pass the ban, and supporters are encouraging shoppers to bring their own reusable bags.
Join The Movement
It is really a global movement that is picking up steam and positively impacting by reducing trash and each community's dependency on single-use plastic bags. Lately, there has been so much work to move the bag ban movement forward, and this means more opportunity for marketing and retail to connect with customers and make a difference in both the environment and their bottom line. Join the movement and contact us today to create your custom shopping bags.
Tagged