6 Effective, Eco-Friendly Promotional Gifts for The Holidays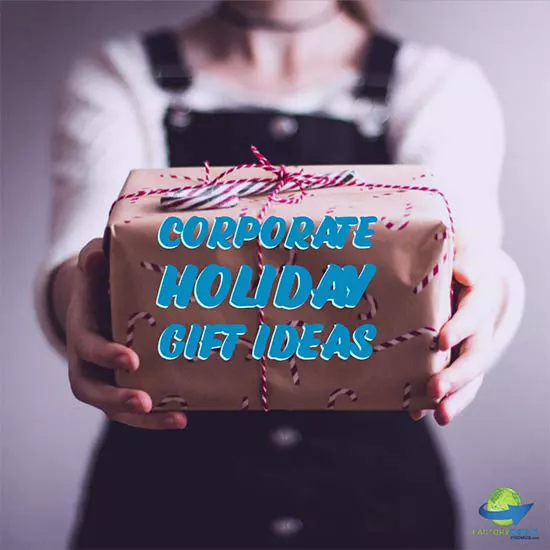 Spread Some Effective, Eco-Friendly Marketing Cheer This Holiday!
Marketing during the holidays can be hard. It's a busy time of the year and there is so much going on that finding time to reach and connect with important contacts may seem like a difficult task. Well we have some help for you in the form of effective, eco-friendly promotional items. Promotional marketing products that are eco-friendly are highly effective at any time of the year, but they work especially well during the holidays.
During the holiday season, people are in the holiday spirit. And let's be honest, we all love to get gifts. Yet as adults, we may not get too many gifts – especially from business associates or our own company. Your brand, business, or organization can stand out and be a part of creating positive holiday vibes and lasting memories while leaving less of an impact on the environment than through marketing with traditional promo.
Whether you are looking for corporate holiday gifts or takeaways for an event for prospects, clients or employees, here are some excellent eco-friendly marketing ideas for the holidays.
6 Excellent Eco-Friendly Marketing Ideas for The Holidays
1. Promotional Reusable Drinkware
Reusable drinkware can come in many different shapes and sizes. Whether you're looking for eco-folding bottles, stainless steel water bottles, blender bottles, mugs, or even customized reusable straws – we have what you need. These items all make it easy for your customers to enjoy their peppermint mocha, hot chocolate, or other seasonal beverages of choice or healthy smoothies and plain old water. All of these drinkware items are useful now, but will still be incredibly useful all throughout the year while allowing your customers to use less single-use plastic!
2. Customized Recycled Notebook Combo
Our customized recycled notebook combo is a perfect drop-off holiday gift for any prospect you have been trying to get an "in" with. Not too much, and certainly not too little and a nice way to be remembered by anyone in business. Made with recycled content, this notebook and pen combo are eco-friendly and handy for writing down notes and important information.
3. Reusable Cooler Bags
Insulated cooler bags and lunch totes are a win for anyone! These totes will be used for many years to come for many meaningful occasions like picnics, sporting events, vacations and more. The spacious interior can fit a variety of items for versatile use. The insulating material is also great for keeping items cold or warm, depending on the need.

4. Eco-Friendly Messenger Bags
Messenger bags are great for work or school and they are also really convenient for traveling, particularly as carry-on bags. Our eco-friendly custom messenger bags feature several pockets for customized organization and they are made from recycled plastic, so they are green. However, your customers end up using these bags they will comfortably be able to take everything they need on the go and easily find specific items. They will also help get the word out about your business at the same time.
5. Reusable Folding Totes
These make an awesome gift for men and women. These full-size bags fold into a compact pouch when they're not needed. These reusable folding totes fit perfectly in a glove box or purse when folded and are always at the ready to save the day and show off your brand.
6. Put It Together In an Eco-Friendly Promotional Kit
Our sister brand, Superior Business Solutions can put any of these items together with their promotional kitting services to create a memorable gift for prospects, employees, and customers. Presented in the perfect container of your choice from boxes to tins and tons of things in between, a customized promotional kit will be a winner in the hearts of everyone.
Get Ready for the Holidays
Order your eco-friendly marketing items today to make sure you are ready for the holidays. All of these items make excellent gifts your customers will use and enjoy, and they are also great promotional products that will increase awareness and recognition of your brand. Click on the links above for a customized quote or contact us today to learn more and find out how incredibly easy it is to customize all of these items.
Tagged