Why Did India Delay Their Plastic Bag Ban?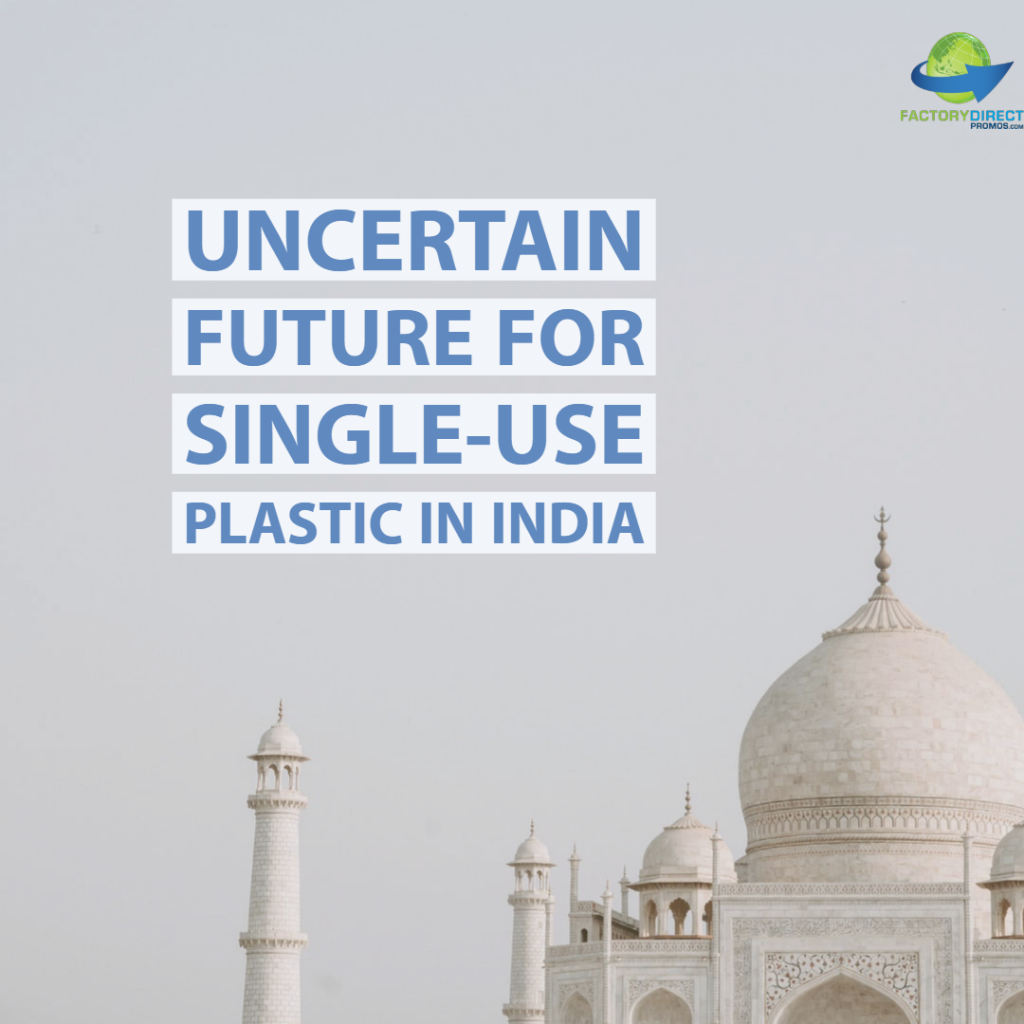 India Still Working to Reduce Single-Use Plastic
India uses about 14 million tons of plastic each year, so it was big news when the Indian government announced plans to ultimately eliminate single-use plastic items. There are certainly plenty of reasons to ban single-use plastic, but actually doing so proved to be a significant challenge for Indian officials. The ban has been delayed. We first learned about this developing story from Waste 360.
While this setback is disappointing, it is still possible for India to move forward and reach their goal of banning single-use plastic items. Here is how India ended up delaying their plastic bag ban and what will likely happen next.
Details of India's Proposed Countywide Ban
India's plastic ban called to ban single-use plastic bags, as well as cups, plates, small bottles, straws and more, effective Wednesday, October 2, 2019. The ultimate goal was to eventually ban all single-use plastic items throughout India by 2022. Eliminating the problem at the source is a logical solution. Banning single-use plastics reduces trash and pushes businesses and consumers to find more durable and reusable alternatives.
Plastic Problems for India
India is the second-largest country in the world in terms of population. This means there is a whole lot of single-use plastic items being used and discarded every single day. This really adds up and contributes to massive litter and trash problems. Plastic litter is to blame for serious flooding that has hit different parts of India in recent years. Trash has been known to block drainage systems, particularly when heavy rains fall during monsoon season. These floodwaters pose a safety risk while also incurring damage and resulting in expensive cleanup efforts.
Plastic has also been proven to leach toxins into the soil and has entered both the food chain and the water supply. According to Chitra Mukherjee, head of advocacy and policy at Delhi-based Chintan Environmental Research and Action Group, "The toxins, poisons and persistent pollutants present in some of these plastic products leach and enter human bodies where they cause several diseases, including cancer."
Check out our plastic bag ban map, link at top!
Unfortunate Timing
The proposed plastic ban was far-reaching, and there was significant opposition. All of this is also coming at a time when there is an economic downturn and unemployment rates are on the rise. Finding acceptable single-use plastic alternatives became a serious challenge in some industries and this contributed to the decision to delay the countrywide ban.
It's disappointing to see the single-use plastic ban delayed, however, if this is going to work then there needs to be a clear plan in place. The ban would likely not have been a success if there were not acceptable and accessible single-use plastic alternatives available.
Next Steps for India and Plastic Bag Ban
Government officials have asked state leaders to continue to enforce any plastic reduction laws implemented at the state level until countrywide action is taken. This measure will buy officials time to formulate an effective strategy to successfully ban single-use plastic.
This measure will also keep residents in the habit of taking action to reduce their use of plastic or litter, so people will be more receptive to any future changes. Any effort to reduce the use of single-use plastic will help until a viable plan for the entire country can be created and implemented.
Your Business CAN Reduce Plastic Use
This delay is a temporary setback, but hopefully, India can soon move forward with the plan to reduce and ultimately completely ban all forms of single-use plastic. This is a very ambitious goal, but the people of India are motivated to see this work. Single-use plastic alternatives make it easy for people to use less plastic in their daily lives.
Your business can help reduce plastic waste by creating custom reusable bags. Bags made from sustainable or recycled content, prevent the use of single-use bags and promote your business. Always stay in the know about green news, our latest specials and more when you sign up for our newsletter.