5 Ways to Make Your Tradeshow Giveaways Eco-Friendly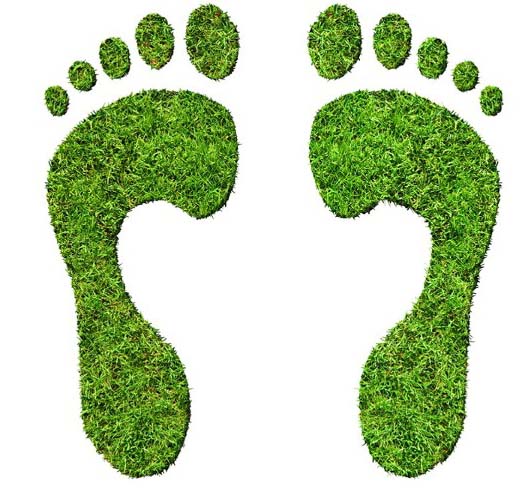 Leave a Lasting Eco- Impression with Tradeshow Giveaways
If you are looking for a way to leave an impression and make sure your branding message stands out with the folks who visit your tradeshow booth, a takeaway is a great way to do it…but not all tradeshow takeaways are created equally. Eco-friendly takeaways will increase your brand's awareness and recognition, while minimizing your brand's environmental impact. In a recent post for The Trade Show News Network (TSNN), our very own CMO, Shane outlined 5 ways to make your tradeshow giveaways eco-friendly.
Choose Something Reusable. Opting to print your branding message on reusable items will eliminate the need and use of single-use items. Reusable items are a great marketing tool because every time your customers reach for your custom collapsible water bottle or reusable bag, they will be reminded of your brand.
Select Recycled or Sustainable Materials. The materials your reusable takeaway are made from will greatly impact the eco-friendliness of the items. Recycled materials repurpose existing materials, and help streamline the waste stream. Sustainable materials are made from natural plant fibers like cotton, just or even bamboo and because they materials are natural they can safely break down, or biodegrade, with no ill impact on the environment.
Go Digital. Imprint your marketing message on a removable flash drive and load that device with your catalog, brochures and other useful files. This way your customers will have the info they need in a digital format which means they won't have to carry around printouts and they can re-use the drive to share or transfer files.
Give Greenery. There is value to printing business cards, pamphlets and other materials but if you want to print a giveaway on paper you want to make sure the paper is eco and still makes an impression. An innovative solution is seed paper which is a recycled stock embedded with seeds. After your customers have read your printed takeaway and gotten the information they need, they can cover the paper with soil and water it. After some time, the paper will begin to safely breakdown, the seeds will germinate and your customers will have flowers to remind them about your brand.
Include Instructions to Dispose of Your Takeaway. Given time and enough use, your branded tradeshow giveaway will wear out so make sure your customers know the proper way to dispose of your marketing gear. Print the instructions on the item and this way your customers will be in the know and you can make sure your custom branded items will not have a negative impact on the planet.
Ready to Go Eco-Friendly at Your Next Tradeshow?
There is so much value to marketing your brand with eco-friendly products. From the materials used to the items created and even how products are disposed of, all have an impact on the overall eco qualities. To learn more check out Shane's post on TSNN, and remember if you have questions about any of our products, or if you need a quote get in touch HERE or fill out a quote request form on this page and we will help you create the perfect eco-friendly giveaway for your next tradeshow.
Tagged