How to Have a Green Summer Part 1 – How to Go Green at Work
Greening Your Summer Part 1: Going Green at Work
Today starts our three-part series on how to have a green summer. We will be covering some ways you may not have thought of to have a green summer at work, at home, and on vacation. So let's get started with some ways you may not have thought about to green up your workday.
There are so many things you can do to incorporate green changes into the processes and procedures in place at work. These changes can add up and have big results that will help the planet through reduced carbon emissions and the use of petroleum-based products. I've put together a 3-part series on greening your summer. To check out our first installment on going green at work keep reading and check back next week Tuesday and Thursday for parts 2 and 3.
Use Green Cleaning Products
Most cleaners and disinfectants are brimming with toxins and volatile organic compounds (VOCs) which can wreak havoc on the water supply and indoor air quality. People are often cautious about the cleaning products they use at home, but a lot of times the same vigilance is not used when selecting cleaning products for the office.
Avoid cleaning products that have butane and pentane, chlorine, phosphates, and petroleum. Look for cleaning products that have low toxicity, low VOC content, are biodegradable, and come in environmentally responsible packaging, and remember that fragrance does not equal clean, so fragrance-free is usually better as it is free of phthalates.
Move Your Digital Data to the Cloud
An offsite shared data center, commonly known as a cloud, is an environmentally responsible way to handle your digital files. Utilizing cloud storage will reduce your company's IT carbon output given that cooling technology and server and energy management responsibilities transfer to the company maintaining the cloud and because the cloud is working with such a high volume of data they are able to implement extremely efficient and environmentally responsible solutions.
There are other eco perks of using a cloud: digital documents reduce the need for paper hard copies, so clouds reduce unnecessary paper consumption and since info is available anyplace, clouds make telecommuting easier and this translates into reduced carbon emissions, resulting from transportation.
Monitor Energy Consumption
In order to reduce energy use, it helps to know how much you're using, and measurable metrics make this possible. Smartphone apps, such as Carbon Footprint Calculator and Meter Reading can monitor energy use, so you and your staff can track your efforts and have real-time data that will show what works and what does not work when it comes to decreasing energy use.
Donate or Recycle Old Electronics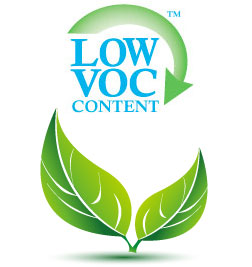 Laptops and smartphones are necessary tools when it comes to taking care of business, but the batteries and materials used to create these items are not that great for the environment, so it is key to get as much mileage as possible out of your electronics, and it is equally important to responsibly dispose of your old electronics.
If your electronics are no longer working out for you, but they still have some life left in them, donation is a great solution since these materials will be kept out of landfills and given a good home. Check out the EPA's site to learn about where you can donate or recycle your electronics.
How Do You Go Green at Work?
Being wise about the cleaning products used and energy consumption in your office, as well as moving your digital data to the cloud and responsibly handling old electronics will make your workplace much greener without negatively impacting productivity. So what are you waiting for? If you haven't already, give some of these methods a try! Do you have a suggestion about how to go green at work this summer? Let us know!
Tagged