California Bans The Bag But What State Will Be Next?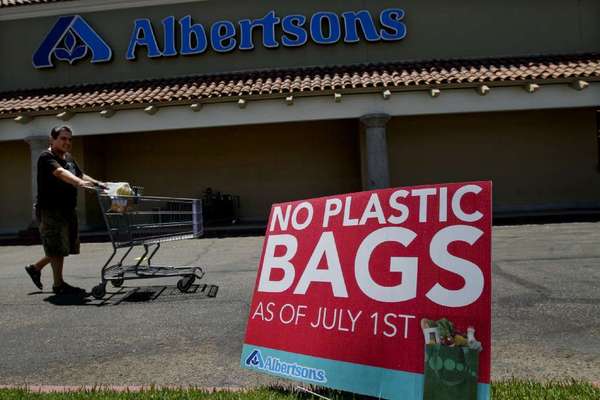 Congrats to California on Their New Bag Ban Law…Here's Our Best Guess at Who Is Next
It is really great news for the environment that California passed a statewide single-use plastic bag ban and we're still so excited. This is such a big step and will have a massive impact (for the better!) on the environment. California Governor Jerry Brown signed SB 270 but  California is facing some opposition. Still, as of right now, the ban is set to go into effect starting next July, but there are some disposable plastic bag manufacturers looking to repeal this law. We are optimistic that the California bag ban will hold up and we're also interested to see who follows California's lead and that got us thinking about which state could be next to enact a disposable plastic bag ban.
Could Oregon Be the Next State to Ban Plastic Bags?
We think that Oregon is a big contender for a statewide single use bag ban even though a statewide ban failed in the Oregon legislature in 2013. To date, a few cities in Oregon have passed laws regulating disposable plastic bags, and to be fair a couple cities have tried and failed to gain the necessary support to pass a ban but a lot of people in Oregon want to pass a ban.
Oregon has a strong record of doing right by the environment so a statewide single-use plastic bag ban seems like a good fit. By our estimate, it will still be several years before Oregon can make this happen but we really hope we're wrong! Prior to the statewide California bag ban there were just over 100 single-use bag bans on the books in California ranging from individual cities and towns to whole counties. So a large portion of the state of California was covered by a ban before the passage of the statewide law. Bans in neighboring cities are the best type of outreach and help shoppers realize just how easy it is to kick the disposable bag habit, so if Oregon could get some more cities and counties on board with bag bans, that will help sway a ban at the state level.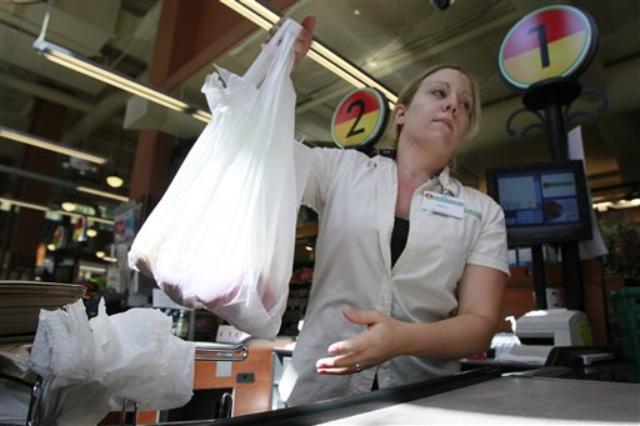 Massachusetts Has Discussed Banning Single-Use Bags
There was a ton of excitement in April 2013 when talk first emerged about banning disposable plastic bags in Massachusetts. There are already several bans in places like Cambridge, Manchester-by-the-Sea, Brookline, Great Barrington and Marblehead. In 1990 the island community of Nantucket implemented the very first single-use plastic bag ban in the U.S., as a result of an overflowing landfill.
Unfortunately, this statewide proposal has yet to go anywhere and at this time Massachusetts does not appear to be moving forward on this issue; however, it is still possible this ban could come to fruition because we think the California bag ban law will push more activity on this topic in Massachusetts.
Or Could Washington Be the Second State to Ban Plastic Bags?
Single-use bag bans are commonly associated with Seattle, Washington after the City became the first major city in recent history to pass a bag ban in late 2011. Before Seattle stepped up and passed this ban there were two different bag ban bills, HB1877 and SB5780, proposed in 2011.
Both measures failed to pass and the bills were reintroduced in 2012 but again the issues did not pass. In the meantime several cities and counties in Washington have passed disposable plastic bag bans and the way these bans are spreading is reminiscent of the way things happened in California. There is not currently an active measure to ban disposable plastic bags in Washington, but it is plausible that a statewide single-use plastic bag could become a reality in Washington very soon.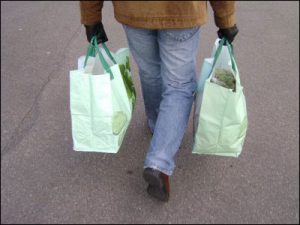 It's Worth Giving Hawaii an Honorable Mention in the Bag Ban Discussion
Each county in Hawaii has implemented their own ban so while there is not one law that covers the entire state, as is the case in California, there is a patchwork of laws that effectively ban disposable plastic backs throughout the entire state of Hawaii, and this is an accomplishment worth recognizing.
The Single-Use Plastic Bag Ban is Rolling Now and Won't Stop
The California statewide ban is such a breath of fresh air and we hope other states learn from California and decide to follow their lead. After looking into my Eco-crystal ball, we at Factory Direct Promos think Oregon, Massachusetts and Washington are the states most likely to be the next to pass a statewide bag ban.
What do you think? Which state do you think will be the next to ban single-use plastic bags? Let us know in the comments!