5 Strategies for Customer Service Reps That Increase Sales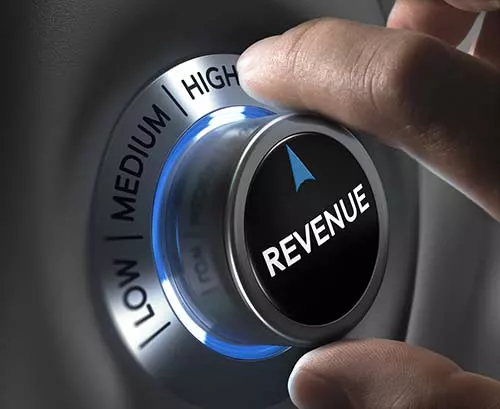 Today More Than Ever…Customer Service Matters to Sales and Marketing
Can we agree that your customer service reps (CSR's) play a pivotal role in your company? They interact with your customers and oftentimes it is their hard work that will seal the deal and, in many cases, their work will lead to future sales. CSR's are relationship builders. You absolutely want to make sure your CSR's have the necessary tools to do their job because their success works out to be success for the entire company.
Here Are Five Strategies Your Customer Services Reps Can Use To Increase Sales
Establish and Deepen Relationships – It is really easy when working in sales to move on to the next customer once an order is filled, but your CSR team needs to think long term. You want your customers to come back the next time they need your products or services, and the best way to ensure this is to build a relationship. Create a real rapport and establish genuine trust. A great way to do this is to stay in touch to communicate key information like production deadlines and ship dates, and even check in unexpectedly. Your customer sales rep should make sure everything is up to your customer's needs and expectations. If something is less than perfect this is the opportunity to make it right. This is also a chance to ask your customer questions about their experience and find out if there was any part of the experience that could have gone better.
Value Your Customers, Treat Them Like People – Recently I asked Beth Wilkerson, FDP's Production Manager, the importance of customers and the role of customer service in business because not only do I value her opinion, she has been in charge of CSR's for more years than she would probably want me to say. Suffice to say, she knows her stuff. Beth told me that,  "Customer service is an integral part of our job and should not be seen as an extension of it. A company's most vital asset is its customers. Without them, we would not and could not exist in business." Customers are a necessary part of the mix. You can have an amazing product, but if you don't have customers, or if you have poor customer service, your business will go nowhere. It is the job of the customer service team to let customers know they are valued. Treat them like people and not like a customer. If that doesn't make sense, think of the last time you called a company upset and were given the "I understand how you must be feeling" line of bologna. Value your customers enough to allow CSR's to go "off script" and show them they truly understand how client's feel. Action and true understanding speak volumes, while scripted emoting shows a lack of genuine concern.
Offer Less, Deliver More – This also happens to be Beth's cardinal rule for customer service. Customers come back when you keep your promises, because unfortunately, this isn't something everyone does. If you say you are going to gather information and follow up with them, then you need to do so. Better yet, when you follow up, anticipate additional questions and needs and have that information available, too. Give your customers a pleasant experience by exceeding their expectations on a regular basis. This can be a challenge since expectations can be high, but it is completely possible and necessary if you want to give an exceptional customer service experience. It is also worth noting that "offer less" does not mean reducing your value proposition, it means having a great offer and then delivering more.
Demonstrate a Sense of Urgency – The minute a prospective buyer hits the send button on an inquiry, the clock starts ticking and you need to get back them. A same day response is so incredibly important, but the sooner you can reply the better because if your competitor is first to reply, that could cost you the sale. A quick reply shows your customer that you take them seriously and you prioritize their needs, it also sets the tone for your relationship and will put them at ease and assure them that you are likely to respond to their questions and hit milestones, like ship by dates, too.
Stay In Touch – Once your customer's order ships that is not the end of the relationship. Allow time for your customer to receive their order and follow up with through a phone call, an email or reach out on social media. Call to see how they are doing and see if there is anything they need that you are able to do for them. Make a note of important events in their lives like birthdays and anniversaries (both work and personal) and pick up the phone or send a short hand-written note acknowledging their special day. This will create trust and ensure the relationship between you and your customer is strong. Most of all, be sincere.
Share Your Tips!
If your sales team employs these tips they will be sure to give your customer's a better experience while continuing to grow and evolve. Do you have proven methods to help your customer service reps increase sales? Let us know in the comments!
Tagged