Partnership with Solar City Brings Sunny Future for Whole Foods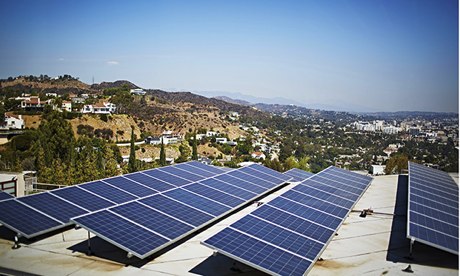 Here Comes The Sun for Whole Foods
Whole Foods has earned a reputation, sometimes hard fought, for being eco minded and sustainable. In a recent announcement, this alternative grocery store has seriously upped their sustainable cred. Whole Foods has partnered with NRG Energy and SolarCity to install up to 100 solar panels on stores throughout the country.
Win-Win for Everyone Involved
Whole Foods, which has had battles with consumers over GMO's and organic foods, has seriously lagged in the industry when it comes to green power generation. Many of the company's 431 stores rely heavily on power from the grid. This is in stark contrast to the company's claim of being an innovator and supporter of alternative energy and they know consumers are watching.
After this installation, it is likely Whole Foods will be within the 25 largest commercial rooftop solar installations in the country and this will make shoppers feel good about supporting the brand. This move could also increase Whole Foods Market's solar energy portfolio by up to 400 percent.
SolarCity has had a tough go recently. The company had massive layoffs in Nevada and some questionable expansions recently. This job is a huge boost to SolarCity, and stock prices increased 11 percent after the announcement.
Sunny Future for Whole Foods
Solar energy is clean and dependable. By making the decision to install up to 100 panels Whole Foods is not only investing in their company and brand, but they are also investing in the planet.