What Are Reusable Grocery Bags Made From?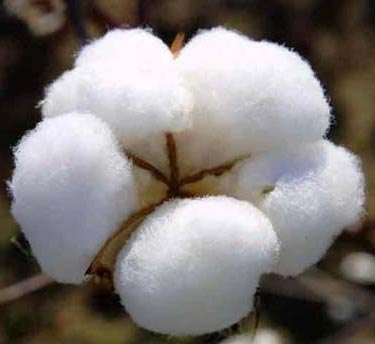 There are so many options when it comes to material for reusable grocery bags, and while all of the fabrics bring different benefits, ultimately they are all environmentally friendly because they can be used again and again. We've broken down the different traits of various materials that all make great reusable grocery bags to help explain what each fabric brings to the table.
Cotton and Jute Are Sustainable and Natural
When materials like jute and cotton are harvested the fibers are woven into fabric, and this material can be used to make a variety of items, including reusable shopping bags. Natural plant fibers, like cotton and jute, can be grown, harvested and manufactured into the fabric. This cycle can be repeated again and again and when the reusable bags wear out they can be recycled or even composted since this fabric is biodegradable. During the growing process sustainable plants convert carbon dioxide, which is a greenhouse gas, into breathable oxygen, making these durable materials green through and through.
Bamboo is Versatile and Green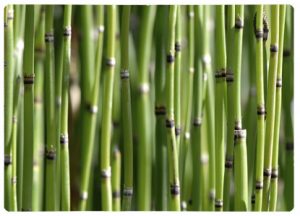 There is a lot of hype around bamboo. It's so incredibly versatile and can be used for just about anything. It grows naturally without the need for pesticides or fertilizers, making it eco; and bamboo grows very, very fast, so it doesn't take long to have a lot on hand. What is also great about bamboo is that the entire plant does not need harvesting – cutting down shoots will not hinder the plants' ability to grow. By comparison, other sustainable resources, like trees, take years to reach maturity and the entire tree has to be cut down, killing the plant. When harvested and manufactured into a fabric bamboo is durable and naturally antimicrobial, which does not eliminate the need to wash reusable shopping bags constructed from bamboo, but helps to keep the bags clean. For more, check out our list of 10 amazing bamboo facts.
Recycled Polypropylene Make Durable Reusable Bags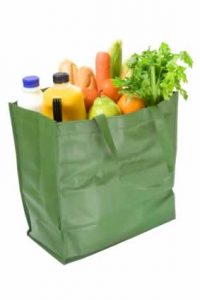 At first glance reusable grocery bags made from plastic may not seem very eco-friendly, but when reusable bags made from polypropylene are in fact environmentally friendly. Polypropylene is a durable material made from recycled plastic. Similar to bamboo there are numerous applications for polypropylene. Both fabrics excel at being used to construct reusable shopping bags.
Plastic is an essential part of modern life, and if handled responsibly it can continue to be convenient and useful. Polypropylene makes great reusable shopping bags because the material is water resistant. It can contain messes if, for example, a milk carton or juice jug leaks or condensation forms on the packaging of frozen items. Polypropylene can be recycled, keeping the process going and finding new and functional uses for the plastic material. All reusable grocery bags are environmentally friendly based on their reusability, but the material the bags are made from offer different eco traits. Natural plant fibers, like bamboo, jute and cotton are sustainable and biodegradable while polypropylene is made from recycled plastic and finds a new use for material that would otherwise be trash. When selecting the material for your custom reusable grocery bags consider these factors, but also think about the look and finish of the material and the style of bag. If you have questions or if you're ready to start designing your custom bag  and let's get started!