Unlocking the Potential of Promotional Products for Your Business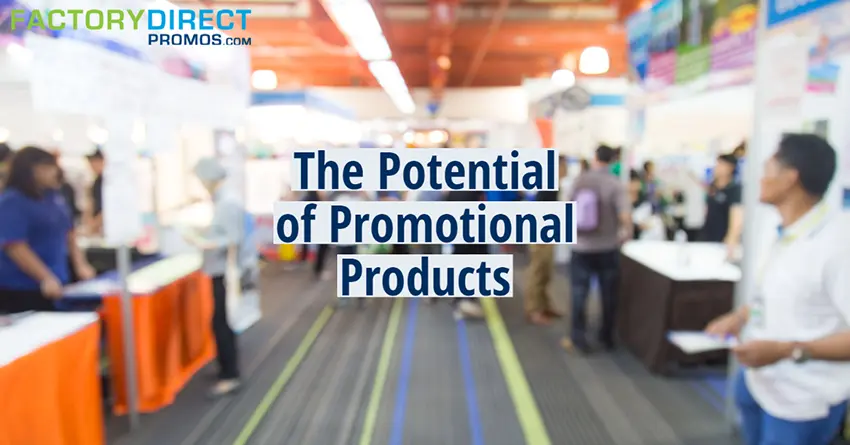 The Benefits of a Long-Lasting Advertisement
Promotional products incentivize and influence people to take action. Branded gear is a constant reminder of your brand, and it even introduces your brand to new potential customers. Studies show that 80% of consumers remember the brand of a promotional product they received in the last two years, and custom reusable bags generate 3,300 impressions throughout their lifetime. Promotional products have much to offer, and unlocking this potential can significantly help your marketing efforts.
Stay Relevant
Custom promotional products increase brand awareness and recognition while encouraging brand loyalty and repeat business. Branded gear helps build and maintain relationships with customers and leaves a lasting impression on recipients. The more people see your branding message, the more they will remember and become familiar with who you are and what you are about. This recognition is vital when customers are weighing their options. Keeping your brand front of mind and relevant means customers will consider you while making purchasing decisions. Custom promotional products are a tangible reminder of your brand.
Cost-Effective
Promotional products are effective at keeping your brand relevant because they always display your message. Other forms of advertising have advantages, but online or print ads do not deliver the kind of visibility branded items do. Branded promotional items also last for an extended time, offering long-lasting advertisements. This longevity translates into even more eyes on your message so that you can enjoy an even bigger reach.
Get Your Product Out There
Promotional items are only effective if you get them out there with your customers. Fortunately, that is an easy task. There are several ways to use promotional products effectively as part of your marketing strategy.
Giveaways and swag: Offer promotional products as gifts or rewards for attending events, trade shows, participating in contests, or making a purchase.
Employee incentive programs: Offer promotional products as a reward for reaching sales targets or for good performance to increase employee motivation.
Direct mail campaigns: Include a promotional product in direct mail campaigns to increase response rates and generate leads.
Customer appreciation gifts: Show appreciation to customers by sending them a promotional product with a personal message to increase customer loyalty.
Point-of-sale promotions: Offer promotional products as an incentive to purchase products or services at the point of sale.
Online promotions: Offer promotional products as part of online promotions, such as a free gift with purchase.
Promote Your Brand
Make sure to choose promotional products that align with your brand and target audience and use them as part of a comprehensive marketing strategy. Our reusable products are eco-friendly and designed to function while promoting your brand. We've been helping our customers create custom reusable bags for years and years, and we want to help you, too!
Call us at 866-222-0949 or shop our full line of eco-friendly promotional items and get your custom quote.