University of California Scraps Single-Use Plastic Bags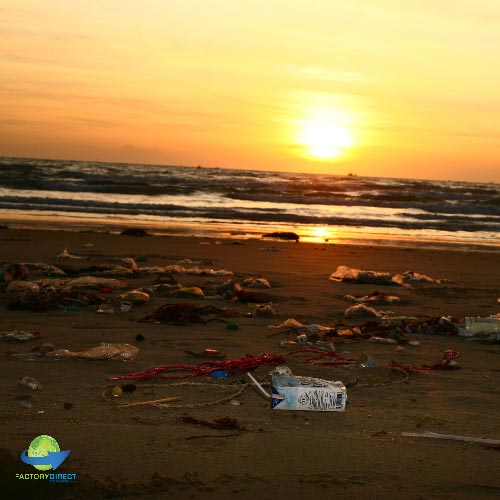 Golden State Once Again Going Green
The University of California is leading the way with a plan to eliminate single-use plastic across all nine of the schools that make up their network of institutions.
Our friends at Waste Advantage brought this ambitious and exciting plan to our attention.
Find out the details behind this initiative and how we can help teachers and student organizations adjust to this change.
Details of the Plan to Banish Single-USe Plastic Bags
The Plastic-Free Seas Campaign will ban single-use plastics at all schools in the University of California system by 2030. This includes single-use plastic bags, food containers, and bottles.
The objective is to eliminate litter and reduce the amount of trash sent to landfills.
California has a well-deserved reputation for prioritizing the environment and making changes to eliminate single-use plastic.
This is evident from the state-wide plastic bag ban that was passed in the state after years of individual cities and counties passing their own localized bag bans.
You can see the impact California has had on the plastic bag ban movement by reviewing our map of all of the plastic bag bans and fees in the United States.
How We Can Help
Going plastic-free can have a major impact on the environment, but it also requires some changes in habit. Reusable bags and other durable items can easily replace single-use plastic bags and other products.
As universities and schools go Plastic Free and are looking for reusable bag choices, they can count on Factory Direct Promos to get the discount they deserve.
We make it easy to go reusable by offering educators a discount on custom reusable bags.
Value of Reusable Bags
Reusable bags are convenient and useful, and the ability to customize your very own bags increases the value. Bags get more impressions than any other form of advertising and are the most cost-effective way to market.
We make the process of customizing and ordering your very own custom reusable bags easy.
We offer two ways to order to best fit your needs.
Our in-stock bags are already constructed so you just need to send us your artwork and we can quickly turn around your order.
We can also accommodate your order if you want to alter the design of your bags or order very large quantities of 10,000 or more.
Our custom and bulk ordering options enable us to construct your bags to order. This means we can work with you on the design or more cost-effectively produce large quantities. These cost-savings are passed on to you.
Certified Reusable Bags
Many of our bags are certified reusable, which means they are designed to handle regular use.
This is good from a marketing standpoint because it means your certified bags will hang in there and continue to spread your message.
Your customers will also count on your bags because they hold up and they are dependable.
Let's Create Your Reusable Bags
In the decade we've been creating custom reusable bags we have worked with customers who need 250 bags up to the millions.
Some of the brands we have worked with include Whole Foods, The Home Depot, American Express, Pepsi, Bank of America, Carnival Cruise Lines, and more.
Our team knows what they're doing so they make the process efficient, easy, and even fun. We are also ISO certified.
Let us help you create a one-of-a-kind, marketing piece that will help your business grow while it's helping our planet
Whether you are an educator, brand, or nonprofit, we can help you get your message to the right market.
Contact us and ask for help designing the perfect eco-friendly reusable bag for your needs.
Tagged