Trade Show Marketing Made Easy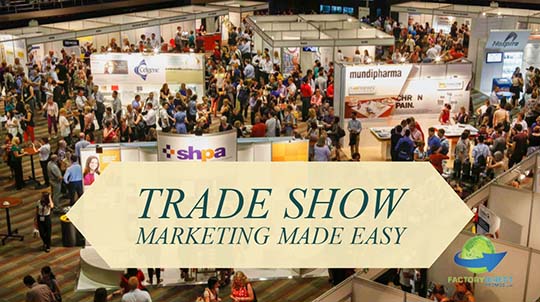 Simplify Your Promotional Efforts
Finding the right trade show marketing item can be a challenge. You want something effective and affordable. While this sounds simple enough, with so many items to choose from this is no small task. Trade show bags achieve both of these goals by providing a useful and functional item your clients can use that also efficiently markets your brand in a cost-effective way.
Choose Function
Research from the Advertising Speciality Institute clearly indicates that the usefulness of promotional products matters. People prefer marketing items they can use. Promotional items that serve a purpose or function provide value to your customers and prospects.
Reusable trade show bags are useful for just about everyone. These bags can be used for grocery shopping, errands, gym bags, beach totes or for any other purpose. The versatility of reusable bags is a major benefit that ensures these promotional items will be in demand at your next trade show.
Get the Most Value
Reusable trade show bags deliver great when it comes to value. The durable construction ensures these bags last for many years given regular use. The longer your custom trade show bags last the more exposure they give your brand and the better value they provide.
Our pricing structure allows you to secure a lower price per bag when you order larger quantities. When tallying up how many bags you need it may be worthwhile to finalize a number on the high side of your estimate to ensure you have plenty of reusable bags to hand out, and to secure the lowest price per bag possible.
Follow Our Lead
Of course, we use trade show bags when we exhibit. Part of the excitement of attending a trade show is collecting swag. The better the free gift the more interest and excitement will surround your booth. We are always one of the busiest booths on the floor because people want to get their hands on our take away.
We create full-color bags to make a vibrant and visible statement. Full-color bags allow you to tell a story with the artwork. The variety of available colors allows for crisp and detailed artwork, while printing on all surfaces provides a significant amount of space to communicate your message to clients and prospects.
Find the Right Trade Show Marketing Promo
Some of the best trade marketing is providing promotional products that are useful and provide a function for your clients. Functional promotional items are much more likely to be used and when they are used they will continue to introduce your marketing message to a wide audience.
The bag you select matters, too. Full-color printing on all surfaces provides plenty of space to make a marketing statement and ensure everyone who sees your custom reusable bags understands your message. Learn how to make the most of your trade show marketing.
Effective and Easy Trade Show Marketing
With over 30 years in the business of manufacturing reusable bags for marketing and retail use, we have the experience to help you select and design your next trade show marketing piece. We make the process easy and always underpromise and over deliver.
Browse our selection of trade show bags and fill out a quote request today! If at any point you have questions about any of our reusable bags or the design process or anything else, just let us know!
Tagged