Tacoma Joins Long List of Plastic Bag Bans In Washington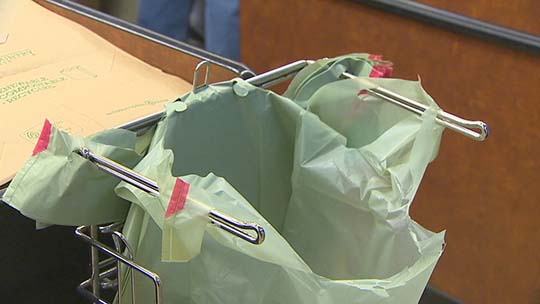 14 Other Tacoma Cities or Counties Have Plastic Bag Bans In Place
On Wednesday, July 12, 2017, the Bring Your Own Bag Ordinance in Tacoma became official. Under this new law, thin disposable plastic bags are banned and paper bags are available for a 5-cent fee. The law impacts all retail businesses in Tacoma, including grocery stores, convenience stores, department stores, as well as temporary retailers and vendors at farmers' markets and festivals.
Details of Tacoma's Plastic Bag Ban
In July 2016, the Tacoma City Council voted 8-1 in favor of the ban. Unfortunately, this is not a complete ban on all single-use plastic bags. Only plastic bags less than 2.25 millimeters thick were prohibited. Retailers will keep the 5-cent fee generated by distributing paper bags.
The Northwest Grocery Association and several local retailers supported this measure. Plastic bag bans are becoming more common in Washington, and the Northwest Grocery Association pointed out that the Tacoma ban is similar to other bans. The similarity makes it easy for grocers to comply with the ban since they are already familiar with bans in other cities.
There was an alternate proposal that would have levied the 5-cent fee on both plastic and paper bags. Under the fee proposal, the money collected by the fee would go to the city. Many council members were already leaning toward the ban when the alternate proposal was suggested, and it did little to sway their opinions.
City Working with Community to Make the Ban a Success
Plastic bag bans are a change, and new habits need to be formed. During the first year of the ban city, staff will distribute reusable shopping bags at no charge, and work with low-income communities to help residents adjust to the ban. Low-income residents are exempt from the bag fee. The City will also provide educational resources to local businesses. By working with the community officials hope they can make the transition as easy as possible.
Plastic Bags Bans Are Nothing New in the Pacific Northwest
Disposable plastic bag bans have been in place in cities in Washington for many years. Tacoma joins the ranks of Bainbridge Island, Bellingham, Edmonds, Issaquah, Kirkland, Lacey, Mukilteo, Olympia, Port Townsend, San Juan County, Seattle, Shoreline, Thurston County, and Tumwater. All of these cities and counties have already passed laws banning or levying fees on single-use plastic bags.
Promote Your Brand with Reusable Shopping Bags
Plastic bag bans help the environment by minimizing trash in landfills and reducing litter. Bag bans also create a need for reusable shopping bags. Are you doing business in Tacoma, Washington, or anywhere in the United States? Regardless of existing plastic bag bans in your area, join us in the movement to ban the bag! Don't just know about the ban, be about the ban. Request our reusable bag catalog now.