Reducing Your Carbon Footprint With Reusable Shopping Bags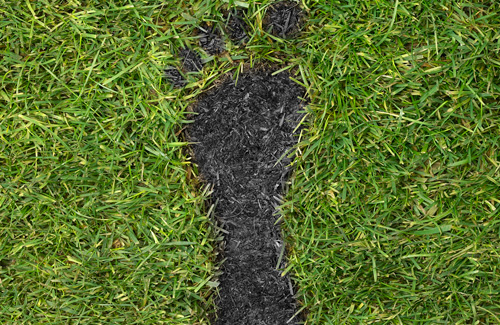 Making your company stand out from the rest of your competitors is a complex task. Not only do you have to perpetually sustain or even improve your service, you also have to properly establish your presence in your market. With all the available venues of marketing your business and the fleeting attention of your audience, it is difficult to get people interested long enough to know more about what you do or sell. While traditional advertising, social media marketing and other similar promotional efforts are effective, you cannot deny that actually making an impression to majority of your target market it a tough job. Now, why don't you try something relatively new in the promotional scene? Try green marketing!
With global warming and other ecological changes taking place all over the world, people are being more conscious with their carbon footprint. In line with this steady growth of green revolution followers, there are many "green" alternatives available in the market that they do look out for. That is why green marketing may be your best bet in catching people's attention and creating positive awareness for your product or service. You should check out promotional options that not only make your target give you the time of day – but also make Mother Earth smile at the same time. Just like Factory Direct Promos' eco promotional items! Below are some green products and some funky ideas that could work for your business.
Eco USB Drives

During seminars, pitches and other events, you can give away these cool and useful gadgets filled with all the information you want to share with partners, customers, etc. Not only will you save lots of trees since you will not be printing and giving away brochures or media kits, your brand will also be visible to the recipients (and everyone who sees it) every time they use your branded USB drive even way after your event!

Corn PLA Letter Opener

No matter how much we dread receiving them, we get bombarded with bills monthly. That is why by giving away eco letter openers, you can be sure that your promotional item will always be used.

Who would have known that yesterday's trash can end up in your hands tomorrow – in the form of a pen! Whether it be at the office, at home, or absolutely anywhere in your purse / laptop bag, one will always need a pen to write with. When people sign a check, they will see your logo. When they write a thank you note, they will be reminded of your brand.

This is where the saying "You reap what you sow" holds true. By giving away business cards made of seed paper, you make your first impression really last! Not only that you have introduced yourself and your brand to a client, but after that person does plant your business card and a plant sprouts from it, he or she will be always reminded of how you well you market your business and how great it is.
These are just some of the few eco products any business can use to make a green impression on your clients, future partners or investors. Green promotional products such as reusable grocery bags are not only useful in everyday lives but also beneficial to our planet's existence. It's about time you learn more on how you can maximize your business' growth with the least carbon footprint possible. Check out FactoryDirectPromos.com's Facebook page or follow us on Twitter!