How To Create The Perfect Custom Reusable Bag for Your Brand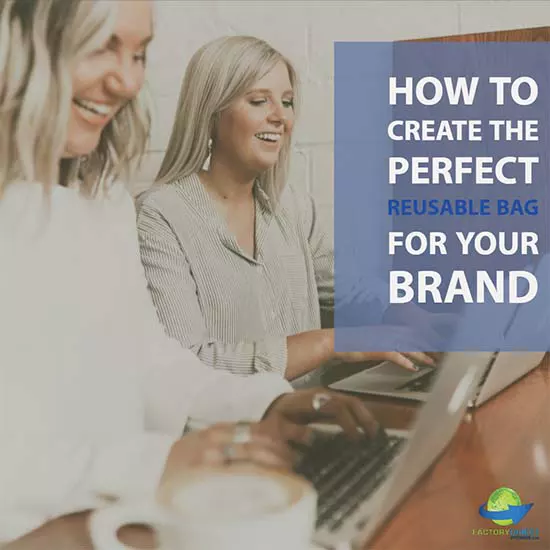 Create A Reusable Bag That Is TOTALLY Unique to Your Brand
Creating a custom reusable bag can be hard. How do you even know where to start? We've been in the business of creating customized reusable bags for almost 30 years, so we've learned some tips and tricks to make it easy to create your custom bag. If you are feeling overwhelmed and are just not sure how to create something that speaks to your brand but appeals to your customers then we can help! Here is how to create the perfect reusable bag for your brand.
Size and Material
The easiest place to start when creating a custom reusable bag is to decide on the size and material. Once you have these decisions out of the way, everything else will fall into place. You can determine the size based on how you think your customers will use your bag. Select the height, width, and gusset, or depth to create a bag that is big enough to accommodate how it will be used.
In terms of material, you have several choices. All of the materials we have available are eco-friendly, so you are sure to find something that will enable you to promote your business while also staying consistent with any green goals and standards your company works to maintain. Our RPET and polypropylene fabrics are made from recycled plastic. Cotton and jute are both natural, sustainable fibers. If you are interested in another type of material – just let us know! We will do what we can to source the fabric and help you create something completely custom and unique.
Bag Color
We have a wide array of fabric colors, making it easy for you to find something that will work for your custom bags. Select a color that is part of your corporate colors or something that complements your official colors. We also offer some metallic options that will help your custom bag stand out and get your brand noticed.
Finalize and Select Add Ons
Further customize your bag with the addition of closure like zippers, or pockets and dividers or anything else that will make your bag useful. Adding these extra features can help elevate your bag and make it a favorite of your customers. These additional touches also show your customers that you are interested and aware of their needs and willing to go that extra step to give them a useful and functional promotional product.
Basic Info
To round out the design process, we just need some info about you and your order. The quantity and the date you need your bags are major pieces of info that directly impact the quote. Keep in mind that the more bags your order the lower the unit price. This is because the setup is generally about the same for 250 bags as it would be for 2,500 bags. Ordering higher quantities can end up being more cost-effective.
This is also your opportunity to let us know anything else. If you want to use a different material for the handles or the pockets then the rest of the bag or if you want contrasting gussets or anything else all you need to do is let us know. We'll review your notes and get back to you as soon as possible with questions or any necessary follow up.
Let's Do This
Custom reusable bags are an eco-friendly and cost-effective marketing tool that will always be handy to remind your customers about your brand while also increasing the reach of your brand. Creating custom bags may seem like a big task, but we can help break the design process down into easy-to-manage steps. Find out just how easy it is to create your completely custom reusable bags today!
Tagged