How to Build Your Business as You Help the Planet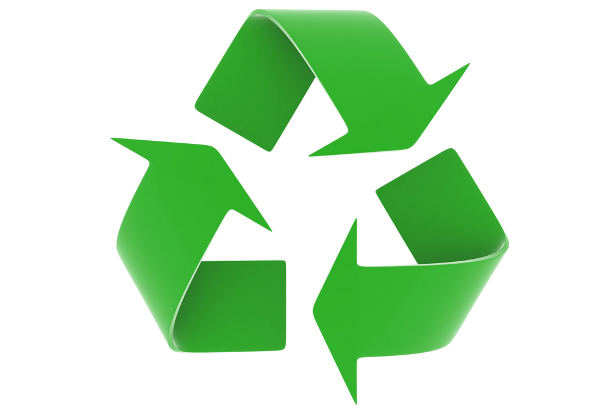 Improve Recycling Rates and Your Business at the Same Time
Americans have made great strides in terms of recycling. More people recycle more items today than in years past and this is a huge accomplishment, but there is still a lot of room for improvement.  In 2010 Americans generated 31 million tons of plastic waste and at the same time only 8 percent of the total plastic waste generated was recovered for recycling.
Interpreting numbers can be tricky, and initially these numbers do not look like a success story, but given how long plastic recycling has been available and how quickly it has infiltrated the lives of most Americans, these numbers are a success story. And there is still a lot left to this story.
Clean Up Your Neighborhood and Help Manage the Waste Stream
A lot of businesses organize cleanup efforts for Earth Day (which is just around the corner on April 22, 2013), and this is a great way to not just clean up an area, but also to make sure items are properly disposed of whether that means recycling, sending to the landfill or donating to a worthy cause if there is still some life left to them.
But you don't need to wait once a year for Earth Day to organize a cleanup. Think about planning something a couple times throughout the year. Try to plan cleanup efforts on a common day off, like a Saturday, and ask your employees to bring their families. You can pick up some pizza or throw together a picnic for everyone to enjoy when they're done to make a day of it. You can beautify a local park or neighborhood while also building a strong team in the process. If you work in a building with other businesses, consider inviting your work neighbors to pitch in and help cleanup an area.
Make It Easy to Recycle at Work
If it is easy for folks to recycle, they are more apt to do so. If you haven't done so already, make sure you have bins in your office to collect waste paper for recycling. You want to place these bins in popular areas at work like near printers and desks but also include bins for recyclables in your kitchen area as well.
The key is to make sure the bins are clearly labeled, so people know which bin to toss their empty yogurt container and where to deposit the glass bottle their ice tea came in. It also helps to select bins that are different colors, so people can easily tell them apart. Post signs reminding people to rinse out containers that packaged food, and it won't hurt to remind your staff about recycling every so often either through an email blast or just a quick comment at a company-wide meeting.

Think Beyond the Office for Recycling Efforts
Make sure to think beyond the office and kitchen when it comes to your recycling efforts. Does your line of work require you to deal with any chemicals like cleaning solvents? If so, how do you dispose of them? Or do you generate leftover materials or debris? If the materials are hazardous do your homework and make sure they are disposed of in a safe manner that meets all federal and state regulations; however, if the materials are safe to handle check to see if there are any individuals or groups that have a need for them. Are there any school groups that could use the materials or any local artists that can take the materials off your hands? A lot of times people are willing to come pick up the leftover items and take them off your hands if the material is free.  We have even heard of used trade show booths being given to another business that can use it. Be creative!
If re-using or re-purposing isn't an option and you're dealing with something you can't just toss in the bins, contact a recycling company and look for alternative methods. This may take more work and organizing on your end, but it can help minimize the waste stream and help your company meet your environmental goals.
Promote Your Brand with Recycled Materials
Utilizing products made from recycled materials keeps unnecessary trash out of landfills, and puts that material to good use. Just because a product has outlived its usefulness does not mean the material has nothing left to give. Another perk of recycled materials is that they can typically be recycled again when the time comes.
Our trendy totes are made from RPET which is a material made from recycled plastic bottles. The recycled plastic construction means less plastic ends up in the waste stream or as litter, and the material also makes it great for use as a reusable grocery bag since it contains small spills or condensation that may form on frozen items. Since the bag is made from recycled material it is a great tie in with your green initiatives.
While your customers are sure to get many years of use out of the bag (we anticipate 3-5 years of use from our reusable bags depending on how frequently the bag is used) there will come a time when the bag wears out. When that happens your customers can recycle the bag and the process can start all over as the material is transformed into something new and useful.
With a Team Effort Your Business Can Reduce, Reuse and Recycle Their Way to Green
You want your business to succeed, but you also want to make sure your business does not damage the planet in the process.  Work through these suggestions or sit down and create list of your own ideas to help manage the waste stream by better handling recyclable materials. Ask your staff for ideas to help include everyone and make it a team effort. With some careful planning you can get your business on a path toward a greener future.
Sources: EPA