Here's How To Dispose of PPE Litter Properly to Protect The Planet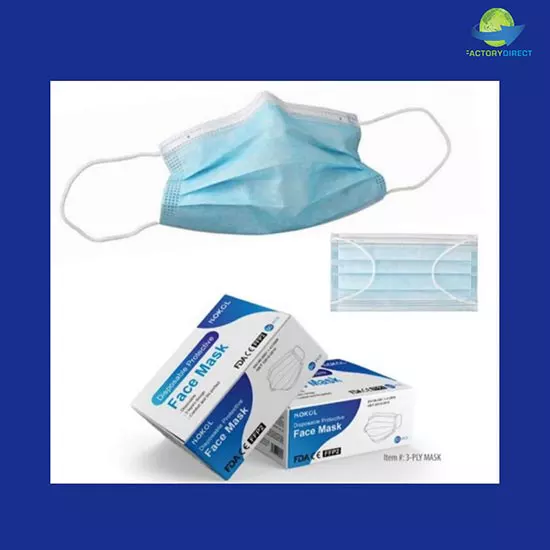 Prioritizing Reducing PPE Litter
One of the most unexpected changes brought about by the Coronavirus pandemic is an increase in litter, but not just any litter. PPE equipment is showing up as litter.
The #PPELitter hashtag has been trending on Twitter, so we felt like it was a good time to revisit the topic of how to safely dispose of PPE.
The Importance of Staying Safe
PPE, like masks, is mandated by local and state governments.
For this reason, as businesses open back up there has been an increased demand for PPE and Wellness Essentials for businesses to battle COVID.
Many of the PPE items used are disposable, which means after they are used once the PPE items need to be thrown away.
Disposable items in general are prone to becoming litter, and PPE is no exception.
Stopping the Spread
Litter of any kind is a problem because it can pose a risk to animals that may consume or become tangled in the items.
Items made from plastic, like many types of PPE, do not break down, but rather they break apart into small pieces.
These small pieces can leach into the ground and have far-reaching impacts on the environment and the food chain.
In the case of PPE litter, it's not just bad for the planet, but it is potentially so much more dangerous.
In the process of stopping the spread of germs and bacteria, PPE can become contaminated.
When this contaminated PPE is discarded as litter, it can be a threat to wildlife and an eyesore.
Taking the Proper Precautions
When disposed of properly, PPE is completely safe and can have a very minimal impact on the environment and members of your community.
The EPA suggests contacting your local recycling hauler to determine if they accept PPE, in which case you can recycle PPE.
You can find tips to safely dispose of PPE to keep everyone safe.
We Are Here to Help
We are pros at bypassing supply chain disruptions, so we can help you source the materials you need to keep your business running.
What's even better is our sister brand is a distributor of sanitizer and other items, so we can offer great pricing on the items you need.
We are an American based company and have been in business for a decade. During this time we have become an industry leader and earned ISO certification. We have learned how to streamline processes to save time and money from working directly with our own facility in China.
These are savings we pass on to our customers.
Speaking of customers, our client list includes Carnival Cruise Lines, Whole Foods, American Express, The Home Depot, Pepsi, Bank of America, and more.
We can put our skills to knowledge to work for your brand to help you safely and effectively grow your business.
Shop our PPE and wellness essentials to help your business during COVID-19 and after.