Happy Thanksgiving from Factory Direct Promos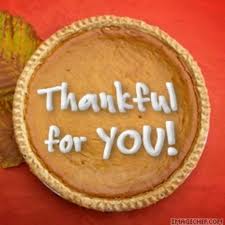 3 Reasons We Are Thankful for Our Clients, Fans and Green Online Influencers
In the spirit of the holiday we at Factory Direct Promos want to take some time to explain what (or rather who) we are thankful for. We appreciate all of the great folks we work with throughout the year because they help and inspire us to do the work we do.
We Have Some Great Customers
Our clients demonstrate their care for our shared environment by offering eco-friendly promotional products. Clearly we are partial to our customers since they make great business partners, but having an appreciation for the environment and wanting to limit one's carbon footprint is something to admire and be proud of. By utilizing eco-friendly products whether reusable grocery bags or biodegradable seed paper our customers take things even further and spread their green and sustainable message in an environmentally friendly manner.
We Appreciate Our Fans Who Have Joined with Us in the Plastic Bag Ban Movement
Our map tracking the Bag Ban Movement (link at top of page) was a pretty big undertaking and it is nice to see folks get excited and interact with the map and learn about the efforts of different cities, towns and even countries to limit or completely abolish disposable plastic bags. Our hope is that the map will educate, inform and inspire other to make a difference in their home towns. We are very grateful to our fans who like us on Facebook, follow us on Twitter or Pinterest and the bloggers who have linked to our map to help spread the word and educate others about the bag ban movement. If you would like to link to our map head to the map page, and copy the code onto your web site to raise awareness and show your readers what the ban movement is all about.
Thank You to the 2012 Green Online Influencers
We are thankful for our 2012 Green Online Influencers. These talented individuals share the green message and write inspiring articles that keep their readers engaged and coming back to learn more. They work hard to spread the green living and working message and they leave us in awe of their dedication to make the world a better place. If you have not done so already, please take some time to check out their websites and blogs and learn why these individuals made the list of top green online influencers.
We are fortunate to work with all these individuals and we appreciate and support their efforts. Our supporters, whether they are fans, clients or green online influencers, inspire and remind us why we do what we do and we would like to wish a Happy Thanksgiving to each and every one of them as well as all of our readers.