Google Ads Not Working? Try This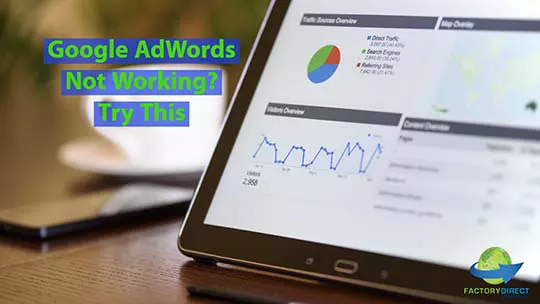 Put a Proven Marketing Strategy to Work for Your Brand
Google Ads is VERY confusing, isn't it? It also seems to take a considerable amount of time and spend to be successful at increasing sales. Luckily there are many marketing agencies that can help. Of course, those agencies cost tons of budget. There is also a handy helpline number at Google that you can call for backup. Still, if you are looking for a proven way to market your brand easily and cost-effectively with fantastic ROI, custom reusable bags may be part of the solution. Find out why reusable bags work and just how easy it is to design your own custom reusable bags.
Impressions
Custom reusable bags are hard to beat with it comes to impressions. A study conducted by the Advertising Speciality Institute found that promotional bags generate up to 5,700 impressions, which is more than any other promotional product. The bags work like a reminder for your customers each and every time they use your custom reusable bags. Custom bags also work as a sign, promoting your brand, which your customers can carry. This exposure can help position your brand in front of both new and existing members of your audience.
Return on Investment
Custom reusable bags can cost anywhere from less than $1 per bag up to a few dollars per bag. Lots of factors determine the cost of your custom reusable bags. The style, size, material, level of customization, artwork, final quantity and more all contribute to the final cost. In terms of a marketing expense, custom reusable bags are relatively inexpensive. The bags last for several years, and deliver loads of impressions, delivering a great return on investment.
Functional
Perhaps the feature that makes custom reusable bags such effective marketing tools is the usefulness of these bags. From shopping bags to lunch totes, coolers, drawstring backpacks, messenger bags and more, there are lots of styles available. All you need to do is select a style of bag that will appeal to your demographic. The more useful and appealing the bags are for your audience, the more use your bags will get and the more exposure your brand will receive.
Eco-Friendly
By reducing the need and use of single-use plastic bags, reusable bags are eco-friendly. Our reusable bags are made from recycled or sustainable content, increasing the eco-friendly factor. Doing your part to reduce the use of plastic helps because plastic is bad for the planet.
Furthermore, most consumers like to do business with brands that support positive social and environmental change. Promoting your brand with custom reusable bags helps the environment, but it also shows customers that you take environmental issues seriously, while also giving your customers a way to show their support for your brand.
Easy Process
We make the entire process of designing and ordering custom reusable bags simple. You can start with one of our in-stock bags, and simply decide the color of the bag and send us your artwork. If you had something more customized in mind, we can help make that happen, too. Swap out the material, change the size of the bag or the handles, add zippers or pockets or whatever else you envision for a unique and functional bag your customers will want to get their hands on.
Start Designing Your Custom Reusable Bags
With almost 30 years in the business, helping company's promote their brands with custom reusable bags, we know a few things about marketing. Sign up for our newsletter to receive marketing tips and stay in the know regarding eco-friendly news.
Tagged