Finally an Easy Way to Search for Plastic Bag Bans!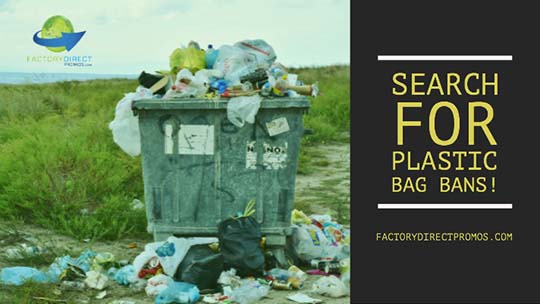 Learn About the Plastic Bag Ban Movement
The plastic bag ban movement is always expanding and changing. Keeping up can be a challenge. If you want to find out the status of a proposal in your city, or if you are looking for information on bag bans in a specific location, we have a solution! Our interactive plastic bag ban map has been around for a while (we keep it updated) and it is a helpful resource to learn about plastic bag bans.
Follow the Plastic Bag Ban Movement
Our interactive map follows plastic bag bans all over the world. We track successfully implemented bans (green pins), as well as plastic bag fees (blue pins) and failed attempts to pass plastic bag bans (red pins). Each pin zeros in on a location that has attempted to pass laws to reduce disposable plastic bags for various reasons.
Learn About Plastic Bag Bans
The map makes it possible to learn about plastic bag bans nearby and all over the world. While reviewing the map, patterns begin to emerge. Typically, bag bans are common in coastal areas. This is often because the environmental damage caused by single-use plastic bags is more prevalent in waterways and beaches. Another pattern obvious when viewing the map is the way bans spread. Plastic bag bans spread throughout both California and Massachusetts rapidly. As one city or county passed a bag, neighboring municipalities follow that lead and the movement quickly growns.
Find Out About Bans Near You
Learning about the bag ban movement is useful. Find out about laws in your area or laws in area where you do business. Plastic bag bans help the planet, but they also create a unique marketing void your business can fill.
When shoppers no longer receive disposable plastic bags at the checkout they need to find an alternative. Reusable shopping bags fill in and replace disposable bags. Reusable bags are also a blank surface that you can customize with your branding info to increase awareness and recognition of your brand.
New and Improved
Our old plastic bag ban map was a bit glitchy and was not the best way to search for plastic bag bans near or far. Thanks to our tech genius, Jeremy at our founding brand, Superior Business Solutions, that has all changed. Our bag ban map now has an easy search feature to search by zip code, city, state, country or even region.
You can search within all or eight different parameters, including: plastic bag bans that have failed, plastic bag bans that have been repealed, plastic bag fees that have failed, plastic bag fees that were repealed, plastic bag usage fees, plastic bags banned, proposed plastic bag bans and proposed plastic bag fees . Try it, it is really fun and informative.
Stay Connected
Check out our map to learn more about plastic bag bans. Put our new and improved plastic bag ban map to use to learn more about the movement and fill out a quote request on our site to create the perfect, eco-friendly marketing piece for your business. Do you know about any plastic bag bans or fees not on our map?