Eco-Friendly Lanyards Strengthen Your Brand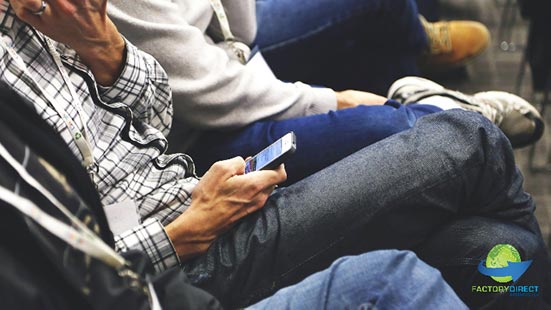 Go Green and Grow Your Business
Promotional marketing comes in many forms, and lanyards are one way to go green with your marketing. Custom lanyards that have your logo and other branding info printed on the necklace work because people are always reminded of your brand when they reach for their keys or ID card. Our selection of eco-friendly lanyards allows you to effectively strengthen your brand while also going green.
Versatile Product
Lanyards can be used in a wide variety of applications. They are great for employees of businesses that rely heavily on ID cards or even traditional keys that must be used to enter the building or gain access to specific areas.
Eco-lanyards can even be used to hold PPE for the coronavirus like the Kooty Key which is a multi-tool that helps keep people stay healthy.
Lanyards can be used to secure a name tag for around the office complex and even at trade shows, conventions, and other events. Students who need to keep their ID card close by also have a need for lanyards.
Here are 2 Choices in Eco-Friendy Lanyards
1. Eco Sublimated Lanyards

Our Eco Sublimated Lanyards are made from recycled plastic bottles. By repurposing recycled content, these lanyards are eco-friendly. Dye-sublimation printing allows for full, vivid color and this is a great way to ensure your custom lanyards stand out. Sublimation printing is also a cost-effective way to print multiple colors, so you will get a great return on your investment.
The band is available in a variety of widths including, 1″, 3/4″, 3/8″, and 5/8″. Whichever size you select, your message will be visible thanks to the full-color sublimation printing. The included swivel hook allows the wearer to easily access keys or swipe an ID badge while still wearing the lanyard.
2. Eco Silkscreen Lanyards

These Eco Silkscreen Lanyards are also made from 85% recycled plastic bottles. The recycled content gives these lanyards an eco-friendly edge that will align with any green initiatives or goals your business may have. Select the width of the band, you can choose from 1″, 3/4″, 3/8″, or 5/8″.
The wider bands provide more space to print your branding message and more easily support larger or more detailed artwork. We can silkscreen your custom artwork on the lanyard to help spread your branding message.
Two different clip options, lobster or bulldog allow you to choose the style that's right for your customers or employees. The safety breakaway ensures the lanyard immediately comes apart if any part of it becomes stuck in machinery. The breakaway feature also makes it convenient to quickly remove the lanyard in order to use keys or swipe an ID badge.
We Make It Easy to Go Green
Going green is something that is important to us as a business. You can learn more about our eco-friendly company and capabilities. The mark we leave on the world and our planet is part of our legacy and we want to make sure that's a good legacy.
We understand that this is also important for other businesses, so we make it easy to go green with your marketing. This can be done by utilizing recycled or sustainable materials and opting for reusable items.
If you want to create custom promotional lanyards or other products then we are here to help. Shop our selection of eco-friendly lanyards and get your custom quote today!