8 Marketing Trends to Tap Into in 2018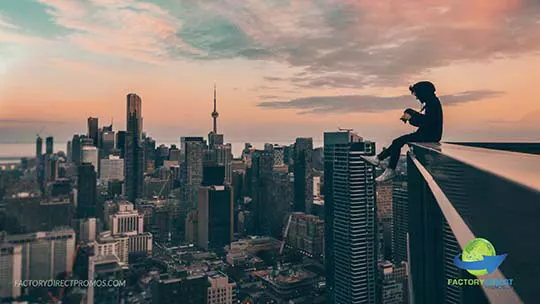 What's Old is New Again
December is a time for reflecting on the year that was and looking ahead to the New Year. When it comes to marketing trends, this is a time to review the methods that worked this past year, as well as the strategies that did not quite go according to the plan. Here are our predictions of what will be the next big thing and how this will impact marketing strategies in 2018. You will find some familiar concepts, along with some new ideas.
Short Planning Cycles

The only constant is change, and for marketers this means only planning out a few months ahead. It is almost impossible to guess what the landscape will be in the third quarter of 2018. Technologies and the way people use them are always evolving. Committing to a plan now is high risk, because that plan may be obsolete by the time it needs to be implemented. Short planning cycles empowers you to focus on the near future and deliver high-quality work while forming continually forming a plan for what's to come.

Start a Conversation

Content marketing is a proven and successful method of reaching and engaging with customers. Quality and relevant content draws customers in and helps establish a brand as an authority in their field. This is a 2017 trend that is still going strong and will continue to do so in 2018.

Promotional Products

Customized gear from water bottles to reusable bags are always a top marketing trend. These products repeatedly remind customers about your brand and even spread your marketing message to a wider audience.

Social Purpose

Consumers like to work with companies that have a social mission or purpose. Even if that social purpose does not completely align with the consumer's values and it is not a cause they are passionate about, just having a cause matters. Build a marketing plan around the cause to let consumers know your stance and what you do to address the issue.

Go Green

Utilizing green materials in marketing pieces shows a commitment to the planet. This is a type of social purpose, but it goes beyond donating to a cause. Proactively marketing in a green manner through the use of recycled or sustainable paper for catalogs and business cards and materials for promotional products sends the message that your brand is serious and committed.

User-Generated Content

People tend to trust content about a company written by other consumers more than content written by an employee of the company. This makes perfect sense given that a regular consumer is not on the payroll. User-generated content requires the company to relinquish some control. This practice can be high risk since the company does not have control; although, the traction and credibility this content provides can be worth the risk.

Live Streaming

Multimedia has long been known to engage with followers on social media. The introduction of live streaming is poised to take this engagement to a new level. Live streaming is a solid marketing trend for 2018. The excitement and anticipation of a live event will get users to log in and see what happens.

Crunch Numbers

Pulling reports and reviewing data can be mind-numbing, but when you identify patterns and tailor your marketing plan around such trends you can see positive results. Tools like Google Analytics provide insight and help steer a marketing plan.
Looking Ahead to the New Year
Staying on top of marketing trends can be a challenge. Keeping your plan relevant and fresh is the difference between implementing a successful campaign compared to a campaign that falls flat. What do you think will be the hot marketing trends for 2018?
Tagged