3 Cool Ideas for Summer Marketing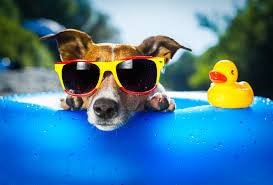 Looking for Summer Marketing Ideas?
It's about that time to start planning for your summer marketing initiatives and we are here to help. Customized, eco-friendly, branded products are proven to effectively get your marketing message out there and get your brand recognized. The more useful your customized product is, the more your customers will use it. In turn this means your brand will get more exposure. We've selected three eco-friendly customizable products that are great for your summer marketing initiatives.
Reusable Water Bottles. Branded water bottles are really popular and make great promotional items. We offer stainless-steel and plastic water bottles that come in a variety of styles, so you can select the material and design that best fits the look you want and how your customers will use the bottle. Clips are a great addition to a reusable water bottle, so your customers can easily carry your branded bottle on the go. Regardless of the material reusable water bottles last for a long time. Not many marketing items purchased now will still be spreading your branding message in 10 years, but with reusable water bottles that is very likely to be the case.
Reusable Lunch Bags. Whether used for school or work reusable lunch bags get a lot of mileage. Even if they are used three days a week that gives your brand three opportunities to reach your existing customers and even new customers to expand your brand's reach. We offer a very wide array of reusable lunch bags. The insulated design keeps cold items chilled and hot items warm, and a comfortable handle makes it easy for a custom branded lunch tote to tag along anyplace.
Seed Paper Items. As the name implies seed paper is simply paper embedded with seeds. This stock comes in a variety of colors and can be used for a variety of handouts. From business cards, to brochures and even holiday cards you can use seed paper for just about any type of paper printed marketing item. When seed paper is planted either outside or even in a flower pot indoors the seeds will germinate and plants will emerge. Your customers will have a plant that will remind them of your brand and serve as a reminder of your marketing message. Seed paper is certainly memorable, but it is always a nice way to reinforce your company's green message.
Let's Get Ready For Summer Marketing!
Personalized gear will keep your brand relevant with the people who own and use the items, but also with everyone they encounter while carrying or using your customized item. When your customers carry items emblazoned with your logo and info they are offering a silent endorsement for your company and the products or services you provide.
If you have any questions about the design or ordering process, or if you need a quote please fill out a product quote request and our super talented team can help. Reusable water bottles, reusable lunch bags and seed paper products are timely summer time marketing items that will establish and maintain your branding message.
Tagged