What Is the Economic Impact of Recycling in Your Area?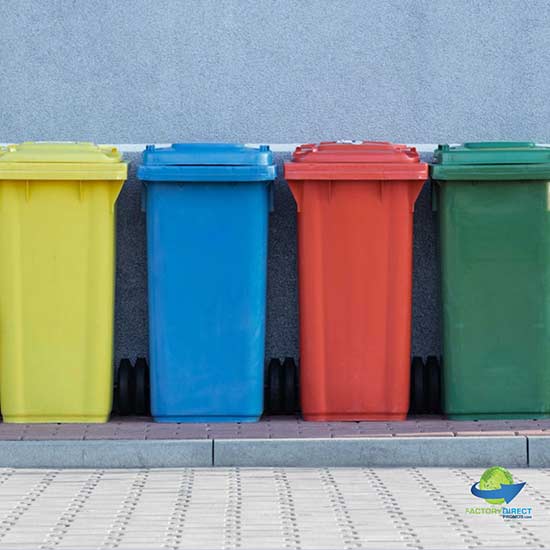 Find Out if Recycling Makes a Difference in Your Town
Recycling is big business that creates jobs and generates revenue. The business model behind recycling is that items collected and sorted are then sold to manufacturers who process the material into new products. We've written about the benefits of recycling and how to simplify recycling by using our bags that can be reused for recycling. If you've ever wondered just how much of an economic impact recycling has in your area, we've got your answer.
Why Recycle?
Recycling conserves resources and prevents new, virgin materials from being used in manufacturing. When it comes to nonrenewable resources, like natural gas and petroleum, recycling is beneficial because it allows us to get the most out of the available resources. Failing to recycle is wasteful and requires the use of even more nonrenewable resources. We have large supplies of these resources, but if we carelessly use them we will run out sooner rather than later.
Recycling also addresses the problem of landfill management. Municipalities need to figure out a solution when landfills reach capacity. Often, these solutions are expensive and difficult to implement. Being proactive is often the best solution when it comes to landfill management.
Controlling what goes into a landfill, as well as what does not go into a landfill, can effectively extend the lifespan of the facility. Keeping nonbiodegradable items, such as metal, glass, and plastic out of landfills prevents items from piling up. Recycling these materials also allows the manufacturing industry to make the most use of these existing resources.
Measuring Up
If you want to see the data around recycling in your home state, then you can check out this interactive tool created by ISRI. This tool shows the economic impact, the total number of jobs created, the total wages paid, and the taxes paid by the recycling industry in each state. This data can help shine a light on why recycling matters.
The receptacle you toss a box or a bottle into can impact your local economy. You may think you are one person and one household and how much does it really matter, but it turns out the impact can be significant. When everyone recycles it can increase revenue while also having a positive impact on the planet.
Get Recycling
Getting into the habit of recycling is relatively easy and can have a major impact on your community and the planet. We create reusable recycling bags intended to simplify recycling in apartment buildings and multifamily dwellings. We also create a variety of reusable products that eliminate the need for single-use items, like plastic shopping bags.
Our certified reusable bags are designed to last and provide dependable results, so you can be confident your branded bags will hold up as your customers use them.
We have been in the business of helping businesses create custom reusable bags for over 10 years, so we've learned a thing or two about how to streamline the process. We are also ISO certified, which means we have worked hard to implement systems and processes to save time and money without sacrificing quality when it comes to producing our custom reusable bags. Learn more about Factory Direct Promos.
Tagged