The British Crack Down on Plastic Continues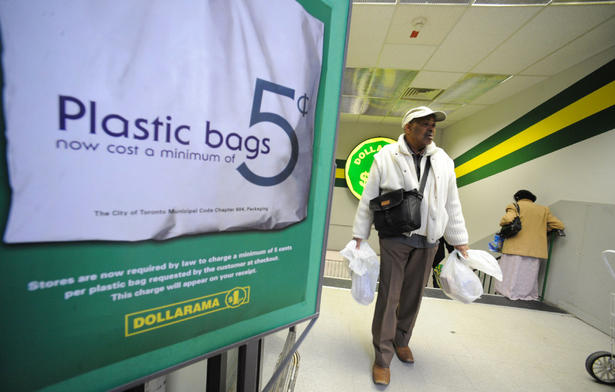 Building on Success of Bag Fee
Great Britain is close to taking new efforts to reduce plastic trash. Using an overwhelmingly successful single-use plastic bag fee as inspiration, British officials are looking at the impact of other types of plastic and how to effectively handle such materials. If all goes according to plan the British crackdown on plastic will continue.
History of Bag Fee
In 2015 a 5 pence plastic bag fee was implemented in England on every single-use plastic bag handed out. The fee was inspired by the success of similar measures in place in Northern Ireland and Wales. Levying the bag fee also created greater consistency throughout the United Kingdom. Money raised by the fee is directed towards charities involved in environmental damage cleanup. The results of the bag fee have been impressive and single-use plastic bag use has dropped by 85 percent since the law became effective.
Targeting Problem Materials
Disposable plastic bags are such an environmental problem due to their lightweight construction and the difficulty around recycling these bags. The thin film plastic can easily be lifted by the wind and carried off, so a bag tossed in a garbage can or in the landfill can end up stuck in a tree or floating in a river or even the ocean. Single-use plastic bags are recyclable; however, the process is difficult and many recycling facilities are unable or unwilling to accept disposable plastic bags.
Additional Efforts to Reduce Waste
New plans call to extend the fee to single-use plastics, such as polystyrene packing, disposable coffee cups and bubble wrap, as well as plastic bottles. The items in question are either difficult to recycle or recycling rates are just low. Whatever the holdup there is an abundance of plastic waste that is simply taking up space and littering the landscape and bodies of water. Recycling has not proven to be an effective solution so far, but the tax may be enough of an incentive to decrease plastic use.
Latte Levy
Earlier, the Commons environmental audit committee proposed a plan to reduce the use of disposable coffee cups. The plan calls to impose a 25 pence fee on disposable coffee cups which in five years would escalate to a ban on cups that are not recyclable. Learn more about the impact of disposable cups in our infographic explaining why you should Reuse A Cup.
Reduce Trash with Promotional Products
From marketing water bottles to grocery bags, coffee mugs and more a variety of reusable items are available. Reusable items reduce the need and use of single-use products which in turn help the environment and provide disposable alternatives for consumers in places like Great Britain. Items that can be used over and over again also create marketing opportunities for businesses.
Custom reusable products deliver lots of impressions and are effective promotional products. Learn how to create your own custom reusable products to help your customers and the planet.
Tagged