Latest News on Bag Bans Around the World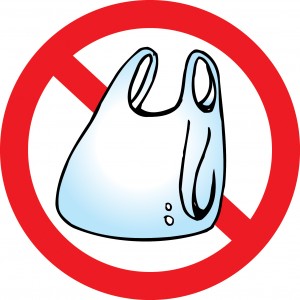 Europe Close to Banning Disposable Bags
There has been a lot of back and forth in Europe as individual countries have contemplated, and in some instances, passed single-use bag bans or fees intended to encourage shoppers to use reusable shopping bags. The European Union joined the fray and has teetered between indicating such bans were illegal when passed at the country level, while also indicating an interest in banning disposable plastic bags.
Leaked documents indicate the European Union will announce a measure that will allow individual countries to select the measure that is the best fit for them – countries can choose from levying a fee on thin, disposable plastic bags handed out at the register or countries can opt to implement a ban on single-use plastic bags.
It is anticipated that the European Union will formally adopt the measure on November 15, and while a number of EU members currently have measures in place to reduce plastic bag consumption, this measure will make it easier for other member countries to get on board with reducing single-use plastic bag use.
San Diego Takes a Big Step Forward in Single-Use Plastic Bag Reduction
The San Diego City Council's Rules and Economic Development Committee unanimously passed a measure that will prohibit disposable plastic bags at most retailers within the city. Currently, the City Attorney's office is fine-tuning the language and it will probably be another year before the City Council can officially adopt the measure and implement the ban.
Future of Disposable Bag Ban Still Uncertain in Dallas
Dallas City Council member Dwaine Caraway has led the charge to ban single-use plastic bags in the city for about a year and there has been a lot of discussion for and against the measure. Lately, it is looking like a ban may no longer be a viable possibility – an ordinance to ban disposable plastic bags was drafted, but there has been so much discord the measure cannot even make it to a vote.
The Council asked the City Attorney's Office to draft a second ordinance that would levy a fee on disposable plastic bags. The proposed bag fee has gained a lot of traction. The goal of the fee would be to encourage shoppers to use reusable grocery bags instead of disposable plastic bags. Caraway hopes the proposed fee will go before the City Council before the end of the year.
Is a Bag Ban Coming to Your Community…How Will it Impact Your Business?
We wish our sincere congratulations to San Diego on the passage of its disposable plastic bag ban – check them out on our bag ban map! Our fingers are crossed for the European Union's possible ban (more on that next week) and we hope the folks in Dallas are able to get either an outright ban or a fee system in place on disposable plastic bags really soon.
These bag bans are popping up all over the world…is your business prepared? Will you be ready for the EU ban? Should your business take the initiative and get prepared before a ban is implemented in your area?
We work with clients all over the world in every sector of business from banking to shipping and we can help you with all of your custom reusable bag needs. We make the process simple and will deliver on what we are known for…quality.
Please contact us today for your bulk reusable bags in quantities of 250 to the millions.