How to Make a Custom Reusable Bag Work for Your Brand, Business or Organization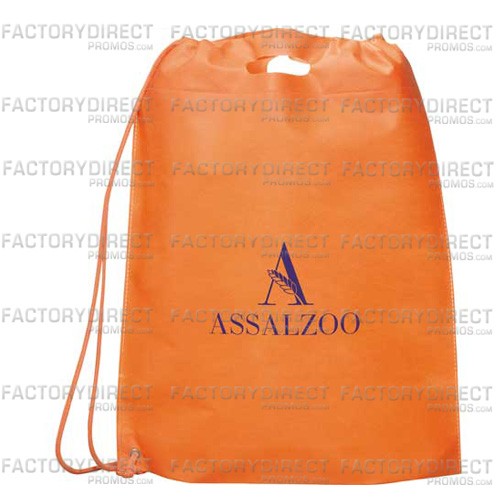 Give the People What They Want
When you make the decision to market your brand with a reusable bag take the time to think about who your customers are and how they will use the bag. If your target demographic tends to work in an office, setting a custom messenger bag is a good and useful option, but if your products or services appeal to a younger crowd consider offering a drawstring bag. We also offer insulated bags and bags designed to safely transport wine or liquor bottles, depending on your customer's needs. You can also customize the look and design of the bag to make it stylish and functional. Add pockets to increase the storage and organizational potential and add a padded, adjustable shoulder strap for comfortable carrying. By creating a bag that fills a need and is comfortable to carry your customers will be sure to reach for your reusable bag and give it plenty of use.
Align Your Reusable Bag with Your Green Values
Simply by the nature of being reusable, our bags will fit in with your green mission, but take things a step further and use eco materials like cotton, jute, bamboo, or RPET which is a durable cloth made from recycled plastic bottles. By utilizing RPET, you are giving new life to the single use bottles and closing the recycling loop. Environmentally friendly promotional products spread your branding message without having a negative impact on the environment, allowing you to spread the good word about your company while also making it clear that your brand is environmentally aware and practices sustainability.
Increase Your Brand Recognition
Your customers are sure to reach for your custom reusable bag on a regular basis either to tote items to work or the gym or as a grocery bag – this is good news when it comes to increasing the visibility of your brand. Your customers will become familiar with your logo and branding information every time they carry your bag but additionally, everyone your customers encounter will also be exposed to your branding message and it will become common and familiar to them, as well.
Reusable bags are a great marketing tool because your customers will have a handy bag they can use and reuse while also spreading your branding message. We have a wide variety of designs to choose from, but you can also customize any of the styles we offer to make the bag fit your brand and your customer's needs, or you can start from scratch and design a truly unique bag that showcases your branding info while being a useful and functional bag for your customers.
What are you waiting for? Contact us today with our Quote Request form or call us toll free at 866.222.0949 for a free design consult to get started creating your one of a kind, reusable bag to work for you.