Eco-Friendly Swag Bags Welcome Employees Back to Work
Celebrate Getting Your Team Together Again!
Working from home has been a unique experience. In many areas, this experience has come to an end and before long, everyone will be going back to work. Welcome your team back to the office and show your appreciation for their hard work and dedication through some trying and uncertain times.
Gift your team with a welcome back, eco-friendly, reusable swag bag.
The thoughtfulness of the gift will show your employees you care. The eco-friendly traits provide added value, and these items will also help grow your brand.
Here are five eco-friendly items to include in your eco-friendly, welcome back swag bag.
Eco-Friendly Swag…
Custom promotional products are a great way to grow your brand.
As the items are used they will be a reminder of your business and serve to strengthen ties with your employees. As these items are used, they will also increase the exposure your brand receives. This exposure creates a sense of familiarity with both your employees and prospects and will make people feel more connected with your brand.
Selecting eco-friendly items is significant. Items can be considered eco-friendly if they are reusable, but also if they are made from recycled or sustainable content. Employees appreciate brands that make efforts to go green.
1. Collapsible Stainless Steel Straw Kit
Reusable straws eliminate so much single-use plastic, which in turn helps reduce trash and litter.
The collapsible design of these stainless-steel straws means they are compact while the carrying case makes it easy for these straws to be taken on the go.
The case can be customized with your branding info so your employees will think about your company every time they reach for their reusable straw.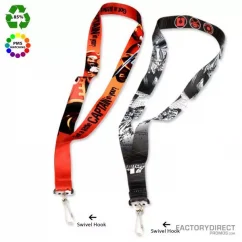 2. Eco Sublimated Lanyards
Lanyards ensure your employees always have their ID badge or keys at the ready. Full-color printing makes it possible to print your logo and branding message on the lanyard for a constant reminder.
These eco-friendly lanyards are made from recycled content , so they help give new life and purpose to existing materials.
3. Eco Life Promo Planter
Add some greenery to your employee's desks with these Eco Life promo planters.
Each kit includes everything needed to grow plants from seeds.
The container is made from biodegradable materials, so it can be planted into the ground when the plant is bigger and it will safely break down.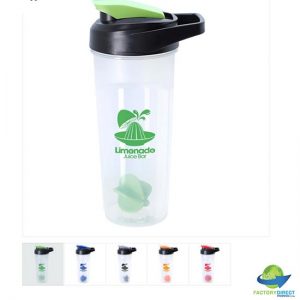 4. 21oz Blender Bottle
Blender bottles can be used for break time and healthy shakes and even make it easy for your team members to stay hydrated throughout the day.
These blender bottles with logo are BPA-free and we can print your logo or custom artwork on the bottle.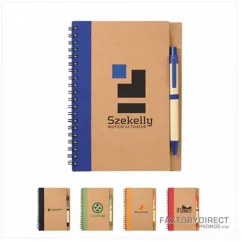 5. Recycled Notebook Combo
Help your team members get back into the swing of things and be ready to take notes during meetings or create to-do lists with this recycled notebook and pen combo with logo.
These spiral-bound notebooks feature ruled sheets that are made from recycled content.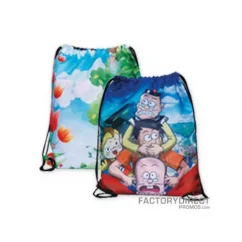 6. Custom Dye Sublimation Drawstring Bags
Finally, we suggest that you pack up all of these eco-friendly gifts in a custom dye sublimated drawstring bag.
These wearable bags are part of the gift and can be used to help carry items to and from work or they can be used as a gym or beach bag or for just about anything.
The front panel supports full-color printing so you can get your message noticed in a vibrant and visible way.
Set the Right Tone
The last year has been trying and so much changed so quickly, but you were able to get through it thanks to your team.
Show your team members how much you appreciate their hard work by creating a swag bag full of custom eco-friendly gear.
We can help you select the right products and customize everything to represent your brand. This is what we've been doing for over a decade. We have streamlined the process to be quick and simple and we make it easy for you to order based on your needs and budget.
Contact the team at Factory Direct now for help branding all of these items for your welcome back bag of swag for your employees.
Tagged