Don't Miss This Once a Year SALE on Eco-Friendly Promotional Items!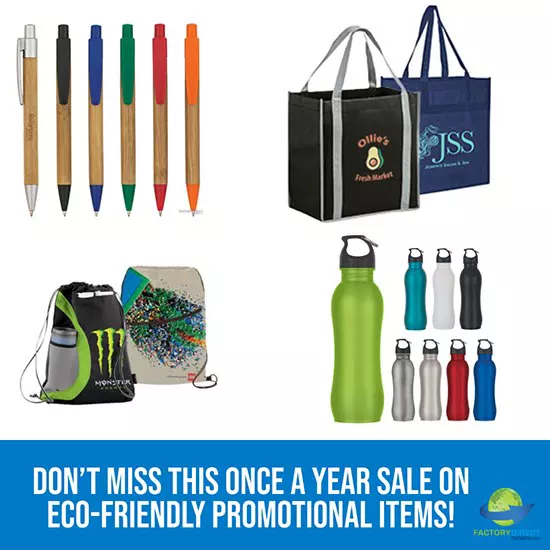 Go Green with Your Marketing in 2021
If you are looking for a meaningful way to connect with your customers in the New Year then our extended Cyber Monday sale is not to be missed. For a limited time, you can take advantage of next-column pricing on our entire lineup of eco-friendly promotional items.
Learn more about this sale, why it's such a good deal, and how promotional products can help your brand go green and leave a good impression.
Details of the Sale
Part of what makes this sale so exciting is that it applies to everything.
Whatever eco-friendly promotional item you think will appeal to and best reach your customers is included. Whether you've been thinking about designing custom reusable bags or pens, seed paper business cards, or any other item from our lineup you can because everything is on sale.
The products in the sale include: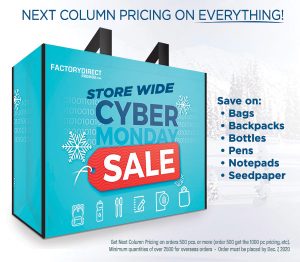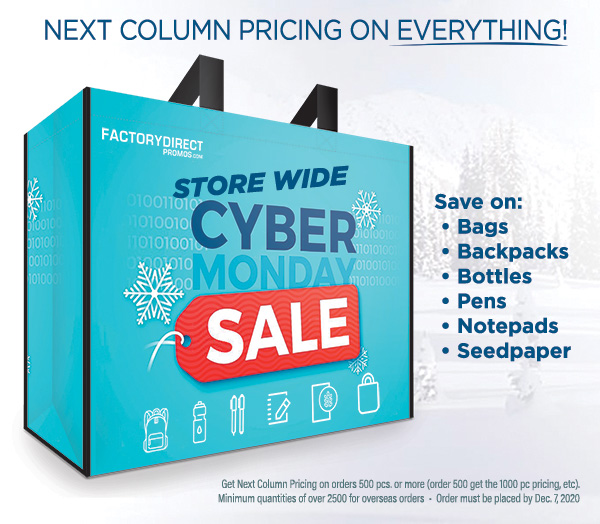 As always, we offer two ways to order: in-stock and bulk/custom. We require a minimum quantity of 2,500 for bulk/custom orders.
All orders must be placed by December 7, 2020, to secure the sale price.
Next Column Pricing
The discount price for our Cyber Monday sale is next-column pricing.
Our pricing is broken down on a grid and as the quantity increases the unit price decreases.
For instance, the unit price for 500 reusable bags is more than the unit price for 1,000 bags. Placing a large order secures a lower unit price and ultimately a better return on investment.
For a limited time, you can order 500 reusable bags, but pay the unit price reserved for 1,000!
Normally, we encourage our customers to order as many items as possible in order to secure the best price possible. This logic holds true as part of this sale, and we still encourage everyone to make sure they order enough to cover their needs.
However, this sale makes it possible to get the price break of placing a large order but only ordering the quantity you need.
The Benefits of Going Green
Promotional marketing works because it's always there to remind your customers about your brand.
Studies have even shown that most consumers are more likely to do business with a brand that has given them a custom promotional item, like a reusable bag.
In many instances, custom promotional products can also fulfill a need and help your customers.
As more cities, counties, and even states pass laws regulating or banning items like single-use plastic bags and other disposable items, this creates a need for durable and reusable alternatives. Our products fulfill this need.
Many of our products are eco-friendly partly because they eliminate the need and use of disposable items.
However, our product lineup takes things a step further in terms of eco-friendliness because they are made from recycled or sustainable content.
Act Fast
This sale was just too good to limit to one day, so we extended our Cyber Monday sale through December 7, 2020.
Orders must be placed by this date in order to secure next-column pricing. Whatever your goals for 2021, we make it easy to promote your business in a way that is eco-friendly and cost-effective.
Shop this Cyber Monday Sale NOW on eco-friendly promotional items!