5 Marketing Tips That Work to Reach and Influence Moms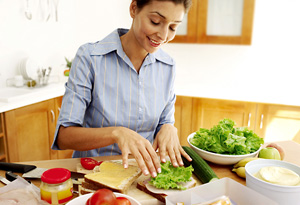 Wondering How to Market to Moms? These 5 Tips Will Reach Your Target Market
It's the hand that rocks the cradle that rules the world right? And when it comes to marketing to the biggest group of decision makers in the home, there are some tips that can help you reach this influential segment.
We have done a bit of research and put together 5 tips to help you fine-tune your marketing to reach the very large and influential group of consumers – moms.
5 Tips to Successfully Market to Moms
Create an App to Help Moms Save Time or Money – Moms today are tech savvy and rely on technology because they are always on the go. Consider creating a useful app that will help moms save time. Integrate your brand, product or services, if possible, and you will create an app that could be given away as a free download if they sign up for your newsletter. This is also a great marketing tool to be used in mommy blogger outreach initiatives.
Don't Forget to Market to Moms of Older Kids – Most mom-centric marketing is focused on mothers of little ones, but don't overlook mothers to older children and young adults. This is a large demographic and studies show that teenagers and twenty-something's are typically in frequent contact and rely on the opinions and guidance from their moms, so marketing to this group can have a bearing on mothers and their children.
Get Social – Ladies make up a large percentage of the folks online. According to Beyond the Pink, "Women are intensely social online, outranking men when it comes to the use of social networking, instant messengers and email (women's favorite online activities)." In order to reach this group you need to make yourself available and accessible in a medium woman are comfortable in. Start a blog, set up a Facebook or Pinterest page and get a conversation rolling and start engaging moms.
Create a Canvas to Promote Your Brand – A great way to market to moms is to offer them a product that is appealing to their children. Custom lunch totes are a great way to reach mothers since it gives them a convenient, eco-friendly way to pack a healthy lunch for their child and the kraft lunch tote is an ingenious way for kids to carry their lunch while proudly showing off their artwork. The kraft reusable lunch tote material can be decorated with crayons, markers or colored pencils for a truly custom bag that reflects a child's creativity. The added bonus is that your branding can be added to one side of the lunch tote so mom will be reminded of your company message.
Be Upfront – "Mothers appreciate honesty and realism in communications, and they want to be treated as intelligent and smart and more than just a mom," says Samantha Cescau, strategy director at BBH. While being a mother is often a huge aspect of a mom's life, it is not the only role she fills, so acknowledge all of the titles and roles that make up the individual. Also remember that no one likes to be forced into a stereotype, so take care to communicate to moms in a thoughtful and real way.
Now Give Us Your Tips to Market to Moms
By using the 5 tips above to market to moms, you can create a campaign that will educate moms about your brand. Just be sure to be authentic and reach out to them in a lasting and meaningful way.
What other marketing tips have you found useful to reach and Influence moms?
Sources:
Chicago Now – http://www.chicagonow.com/marketing-strategist/2012/04/the-missing-market-moms-of-older-children-matter
Beyond Pink:Marketing to Moms – https://www.slideshare.net/jackmortonWW/jack-mortonwpbeyondpink
Mashable – https://mashable.com/2011/12/29/marketing-to-moms/
BBH – https://www.bartleboglehegarty.com/