5 Inspiring Ways To Recycle Plastic Bags (Videos) #EcoMonday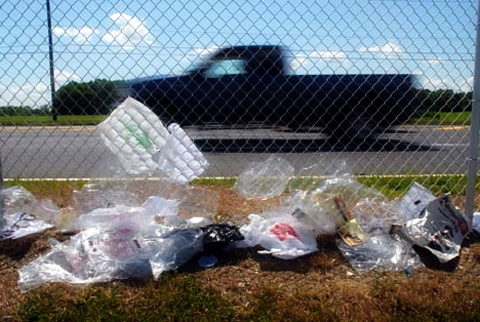 We all know that transitioning to reusable grocery bags is a must. During this shift, you might still  have some left over plastic bags lingering in the kitchen. You can recycle these  bags by dropping them off at your local grocery store or you can try some of the  unique & inspiring recycling ideas we list here.
1) How to take plastic shopping bags and converting them into sleeping mats for the less fortunate.
2) The women of Mandinaba, The Gambia, west Africa generate income by crocheting coin purses from strips of recycled plastic bags
3) This is a great way to make a bracelet for either yourself or a friend.
4) How to turn plastic grocery bags that seem to  pile up into a cool dog leash and also help keep plastic bags out of our  landfills, one dog at a time!
5) Cheri E. Woodman of Saginaw crochets things from plastic bags. Not only does she make hand and shopping bags, she makes hats, shawls, slippers and throw rugs.
Do you have a great plastic bag recycling idea? Share it  with us!
Learn more about our company at  FactoryDirectPromos.com and connect with us on Facebook and Twitter.