20 Customer Service Quotes to Recharge Your Remote Team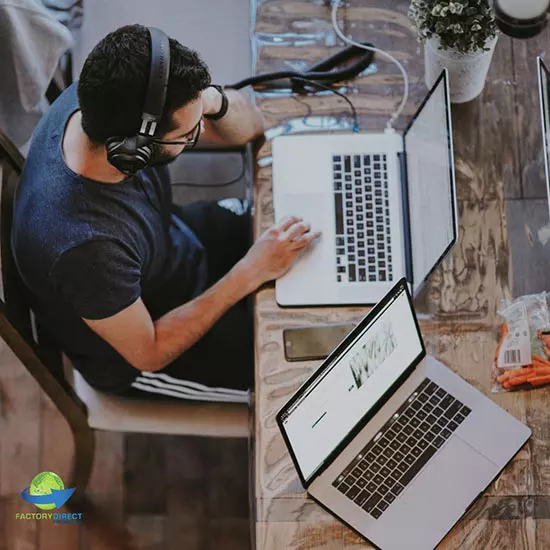 Stay Motivated and Safe
Working from home certainly has its perks, but it can also be challenging to stay on task and motivated when you're not in the office. Constantly changing news reports and concerns about the spread of COVID-19 can also crush productivity. It's important to stay informed, but at the same time, you still need to take care of business.
We are still working for you remotely helping you to create customized bags for shopping for your retail establishment, restaurant, or business that will ensure your brand is not forgotten during this tumultuous time. We understand how easy it is to become distracted when working from home, so here are 20 customer service quotes to recharge your remote team.
Find Inspiration for Your Work-at-Home Customer Service Reps HERE!
1. 'If you spend too much time thinking about a thing, you'll never get it done."
– Bruce Lee
2. "Strive not to be a success, but rather to be of value."
– Albert Einstein
3. "In teamwork, silence isn't golden, it's deadly."
– Mark Sanborn
4. "You can never over-communicate enough as a leader at a company, but at a remote company, nothing could be truer. Because you don't physically see people in-person, the information doesn't spread in the same way, so leaders need to do the heavy lifting for evangelizing the message."
– Claire Lew
5. "Your customer doesn't care how much you know until they know how much you care."
– Damon Richards
6. "If you make a sale, you can make a living. If you make an investment of time and good service in a customer, you can make a fortune."
– Jim Rohn
7. "The old rules of what makes a great team still apply, whether you're a remote team or not. You can't build a culture if you don't have trust, accountability, and mutual respect. The best way to kill a culture is to stop trusting people and stop giving people the respect and the responsibilities they most likely want in their jobs."
– Tracey Halvorsen
8. "When it comes to challenging times, I often say, 'If it was easy, someone else would be doing it.'"
– Giacomo 'Peldi' Guilizzoni
9. "Customers love certainty, make sure you give it to them."
– Amit Kalantri
10. "There is no such thing as a self-made man. You will reach your goals only with the help of others."
– George Shinn
11. "One customer well taken care of could be more valuable than $10,000 worth of advertising."
– Jim Rohn
12. "If it's not a little scary, it's not worth doing!"
– Kathryn Ottinger
13. "The difference between try and triumph is just a little umph."
– Bonnie Przybylski
14. "When a team outgrows individual performance and learns team confidence, excellence becomes a reality."
– Joe Paterno
15. "In the world of Internet Customer Service, it's important to remember your competitor is only one mouse click away."
– Doug Warner
16. "The best way to find yourself is to lose yourself in the service of others."
– Mahatma Gandhi
17. "The single most important thing is to make people happy. If you are making people happy, as a side effect, they will be happy to open up their wallets and pay you."
– Derek Sivers
18. "You'd be amazed at how much quality collective thought can be captured using two simple tools: a voice connection and a shared screen."
– Jason Fried
19. "You cannot always control circumstances, but you can control your own thoughts."
– Charles Popplestown
20. "Here is a simple but powerful rule: always give people more than what they expect to get."
– Nelson Boswell
Recharge Your Team
That last one reminds me of our Operations Manager, Beth's favorite saying, "Always under-promise, and over-deliver." And that is what we try to do every time we work with a customer like you. Hopefully, these quotes will recharge your remote team. We have more tips to manage a remote customer service team if you want more help keeping you and your team on task.
We're Here to Help
We have been helping our customers create memorable, cost-effective, and eco-friendly promotional products for over 10 years. As a testament to our commitment to our customers and sustainable business practices, we have earned a variety of certifications and distinctions, including, GOTS, Fairtrade, ISO 9001, and FEDEX. We are also proud to be recognized by CalRecycle as manufacturers of certified reusable bags.
How can we help you during this crisis? Now is not the time to lay off of marketing. Now is the time to put it into overdrive. Contact us and ask how we can help you continue marketing in an eco-friendly way during this downtime. Let us help you!