Do Promotional Products Work?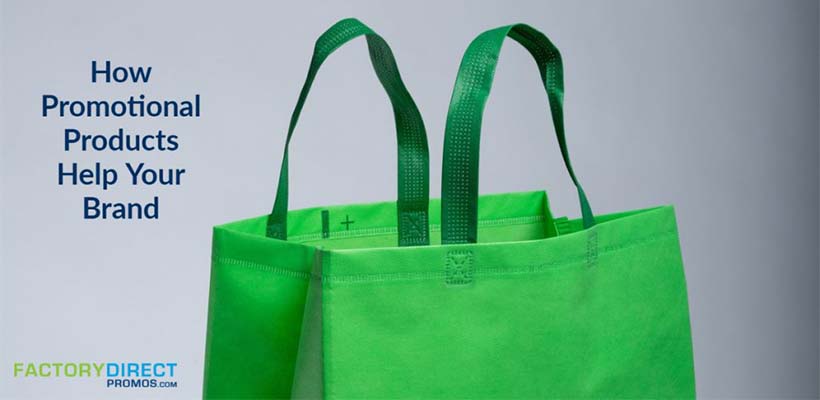 Understanding the Value of Promotional Marketing
In marketing terms, a touchpoint is a point of contact between a brand and members of its demographic. It is extremely rare that a prospect makes the transition from hearing about a brand for the first time to making a purchase. There are usually multiple occasions in which the prospect hears about and interacts with the brand before making a purchase. This is where promotional products or promotional marketing comes into play.
Branded gear can provide value for both customers and a brand by serving a need and providing a touchpoint. If you've ever wondered, 'do promotional products work?' we will explain the answer.
Always There
People are constantly bombarded with advertising and custom reusable items are a covert form of advertising disguised as useful, everyday items. As your customer reaches for a water bottle branded with your logo they may not realize they're thinking about your brand, but they'll recognize your message.
With time, your customers will become familiar with your logo and comfortable with your brand. A study conducted by PPAI (Promotional Products Association International) found that nine in 10 consumers remember the branding on promotional products. So when the time comes that they need to make a purchase, they'll know exactly where to turn.
Spread the Message
What's more, as your customers carry your branded gear, they will essentially function as a walking billboard. Your brand will receive exposure in a very natural and organic way. The act of carrying custom promotional products is also a form of endorsement. When friends, relatives, coworkers, and even complete strangers see your customers carrying a reusable bag or travel coffee mug they'll understand and appreciate that you support that brand and they'll have a touchpoint with your brand, too.
Finding the Right Promotional Product
Selecting the right promotional item matters. The item needs to appeal to your customers because it is only useful to your brand if your customers use it. The quality of the item matters, too. The longer an item is kept, the more exposure it will provide. You want a promotional item that appeals to your customers and fulfills a need because that ensures the item will get plenty of use.
Certified Reusable Bags
One way to ensure you are receiving a well-made promotional bag is to select from our selection of Certified Reusable Bags. These are bags designed to specific standards and approved by the agency CalRecycle. The guidelines ensure reusable bags are built to last.
This is important because if the bags fail right away, it reflects poorly on the brand, but if the bag handles regular use without issue, it instills confidence and ensures customers have a positive touchpoint with your brand.
Making Promotional Products Work for Your Brand
Custom promotional items are a way to connect with customers in a meaningful way while helping establish your brand. For over a decade, we've been helping our customers create promotional items that serve their customers and their brand and we want to do the same for you. We have worked with many industry leaders, including American Express, Bank of America, Carnival Cruise Lines, Pepsi, The Home Depot, Whole Foods, and more.
Call us at 866-222-0949 or shop our full line of eco-friendly promotional items and get your custom quote and find out how effective promotional products can be for your marketing.