The Top 10 Cities In The U.S. That Have Banned the Bag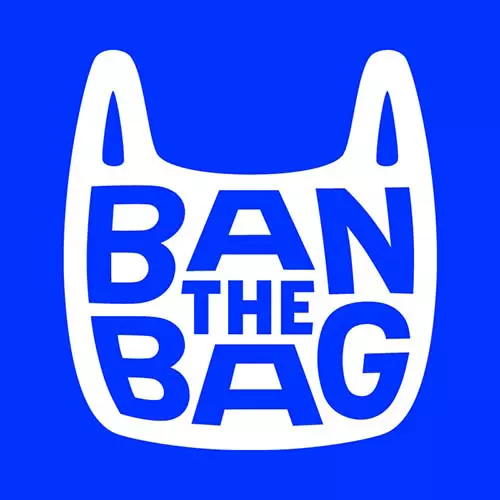 The Top 10 Cities In The United States That Have Banned the Bag
The bag ban movement really became a full-fledged movement around 2007 and things have continued to pick up momentum ever since. It seems like every week another city (or two, or three) announces their plans to consider banning single-use plastic bags. We track all of this progress on our bag ban map, so if you want to learn more about an individual ban, check it out. We thought we'd round up a list of some of the most significant bag bans to pass in the U.S. to date, so in no particular order here's out top 10 list.
Seattle, WA. In late 2011 the Seattle City Council passed a ban on disposable plastic bags, making Seattle the first U.S. city to pass a legally enforceable bag ban. Seattle's ban became effective on July 1, 2012 and prohibits disposable plastic bags in all grocery and retail stores. The law also levies a minimum 5-cent fee on paper bags.
Los Angeles, CA. In 2013 the Los Angeles City Council approved a measure that would ban disposable plastic bags and impose a 10-cent fee on paper bags. The ban was rolled out in phases to help ease the transition and by July 2014, the ban was effective in stores that sell perishable foods. The purpose of the bag ban was to reduce the amount of single-use plastic bag trash and litter.
Brownsville, TX. In 2011 a plastic bag ban was passed in Brownsville. The ban came to be after serve weather hit the city and flood waters had no place to go due to the clogged drainage system – disposable plastic bag litter was the primary culprit. Brownsville's ban is unique because they were the first U.S. city to pass a ban for reasons other than environmental harm. They were also the first city in Texas to successfully pass a ban and have served as an inspiration and model to countless other cities.
Nantucket, MA. Nantucket implemented a plastic bag ban in 1990. The community of Nantucket had a problem in the form of an overflowing landfill. The first solution considered was expensive and involved shipping trash to a landfill on the mainland. Instead, residents decided disposable plastic shopping bags were no longer allowed and strict recycling codes were implemented.
San Francisco, CA. In 2007 a very wide-reaching plastic bag ban was passed in San Francisco that prohibited the use of disposable plastic bags are most retail establishments and restaurants. There were some legal battles around the ban and eventually plastic bags were in fact banned from retailers and restaurants alike. The ban also levies a 10-cent fee on paper bags.
Oakland, CA. For a while it seemed like Oakland would never be a contender for a list like this, after efforts to pass a ban in 2007 failed when a plastics trade organization brought a lawsuit against the city in response to their bag ban. A judge sided with the trade organization and Oakland's ban was overturned. Many cities learned from Oakland and changed the fine-print of their bans and the implementation process, to withstand the attack that brought down Oakland's ban. Ultimately, things worked out and Oakland passed a bag ban in 2013.
Aspen, CO. Effective May 1, 2012 single-use plastic bags were banned in Aspen. The law levied a 20-cent fee on paper bags but shortly after the ban was passed, an organization challenged the fee aspect of the law. There was a lot of back and forth that put the future of the ban in question. In August of 2014 a judge upheld the ban and the fee, and an appellate court upheld this ruling in November 2015.
York, ME. In 2016 disposable plastic bags will be banned in York. The York ban is the first bag ban in Maine, and what also sets it apart is that it was decided in a vote by the residents. Typically, bans are decided by city councils, and the residents only get to weigh in if there is an issue.
Lacey, WA. There has been a constant struggle to pass and maintain a disposable bag ban in Lacey. In a 4-3 to ban the council passed a ban that became effective on July 1, 2014. In 2015 a Lacey councilman tried to overturn the ban, or get it on a ballot, so the residents could decide the fate of the ban; however, in another 4-3 vote the City Council upheld the ban.
Chicago, IL. A lot of people worked for many years to ban single-use plastic bags in Chicago and on August 1, 2015 all of that hard work paid off. Reduction of trash and litter was a major reason behind the idea of a ban.
Do you agree with this list? Have you seen our bag ban map, and have you noticed a city that's missing? Let us know in the comments and we'll make it right.
And please reach out HERE to create a reusable bag for your business and be part of the solution to this problem!