Make Your Brand's Sustainable Mark Memorable with Eco-Friendly Pens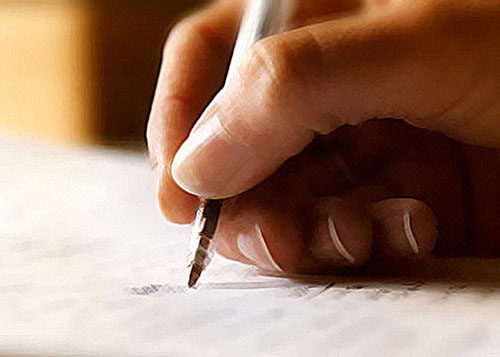 Write Your Brand's Message of Sustainability with an Eco-Friendly Pen
Custom pens imprinted with a company's logo or slogan are a popular and handy promotional item for businesses, brands and associations. You can make your pen stand out from your competitors by selecting a pen with an environmentally friendly, custom design. Recycled and renewable materials give you a chance to spread your brand along with your message of sustainability.
So Many Eco Options Available
Select a pen constructed from recycled plastic to stay true to your company's goal of sustainability. Make sure to point out to people when you hand out your pens that not only are they made from recycled plastic, but also can be recycled when the time comes and the cycle of reusing can start all over.  You can even write the message to recycle on the pen!
When you hand out promotional items made from recycled materials you are not just spreading your brand and increasing your logo recognition, but you are also spreading the message that your company is concerned about the environment and is making an effort to reduce, reuse and recycle. This is a genuine and subtle way to spread your brand's sustainable commitment, but a great way to let people know that your brand is serious about the environment.
Make Your Brand Memorable with Renewable Resources
If you want to select a truly unique and attention-grabbing pen, opt for a pen with a barrel made from paper, beautiful bamboo or corn. All of these materials can be manufactured to create sturdy and comfortable pens and they are also great conversation starters. Selecting a pen made from a renewable resource drives home the point that your brand is environmentally aware and conscience.
Bamboo is a great option for your custom pen because it grows so quickly and while growing converts a very high rate of greenhouse gases into breathable oxygen, making it a popular and sustainable material. Since bamboo is natural it will break down, so the barrel can safely be tossed in a landfill or it can be composted. Paper and corn starch are also safe and easy on the environment and will break down over time, so your company's legacy will be as stewards of the environment, not clogging landfills with non-biodegradable materials.
Customize Something Sustainable to Show Prospects and Customers Your Brand is About More Than Business
As is always the case with promotional products from Factory Direct Promos, you can feel free to customize away. Choose from a wide array of ink colors, designs, and materials to create an eco-friendly pen that is not only memorable, but also lines up well with your brand's values.
Eco-friendly pens are doing so much more than getting your company's phone number and web address in front of prospects and customers. You are also planting the seed of your company identity and letting people get to know the green commitment of your brand. Designing your own eco-pen will help people understand that your brand is about more than business – your brand is about doing right by the world.