Hong Kong Poised to Expand Law Regulating Single-Use Plastic Bags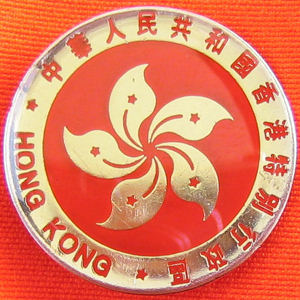 Hong Kong Looking to Build on the Success of Fee
In July 2009, the Environmental Levy Scheme on Plastic Shopping Bags was passed in Hong Kong.  This law prohibited large and chain supermarkets, convenience stores, personal health and beauty stores, and supermarkets inside department stores from handing out free plastic shopping bags – disposable plastic bags can only be distributed for a fee. All of the money raised from the fee is collected by the government. The law was spurred by the abundance of plastic bag litter that was seemingly everywhere. More than three years later this measure has been credited with greatly reducing the amount of single-use plastic bags, and the resulting litter, throughout Hong Kong.
More Progress to be Made
An amendment to the law, the Product Eco-responsibility Bill, was introduced into the Legislative Council for review recently. This proposed measure will expand the existing law to cover all retail outlets, including small and medium businesses. Extending the law to more stores will further reduce the number of plastic bags handed out and therefore, decrease litter. The proposal also aims to make life easier for the stores impacted by the law by reducing the work required to impose the plastic bag fee. The amendment reverses the aspect of the law that mandated retailers submit the money collected by the fee to the government.  If the proposal passes retailers will be able to keep all of the money they collect from the fee; however, they are encouraged to use the income to support environmental causes.
Small Steps Have a Big Impact
By introducing the initial law to a sampling of retailers, the government was able to test out the measure and get shoppers accustomed to forgoing disposable plastic bags and begin using reusable shopping bags or paying a fee to use plastic bags. Given that the people of Hong Kong have taken to the first measure so well, expanding this law to cover more retailers is a logical step that should have little impact on shoppers since they are already used to the law but can have a major change on the landscape and ecosystem. Hong Kong has found a system that works for them and by making small changes and additions over time they are making the law a better fit and more effective.
Reference