Enjoy One Week Free of LinkedIn Learning!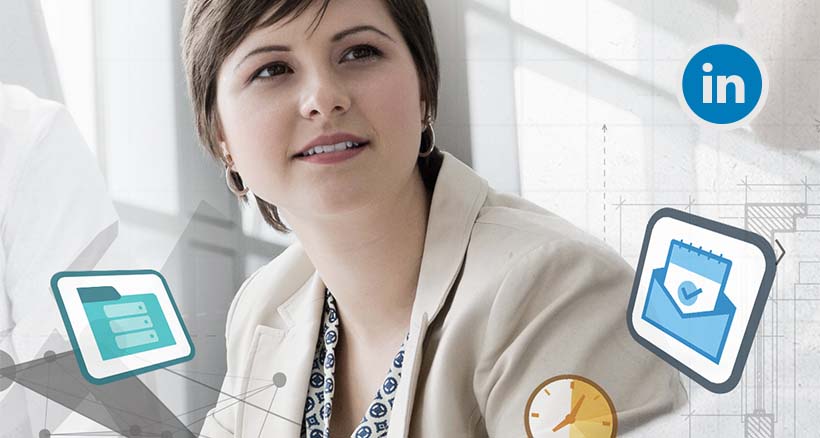 Enjoy LinkedIn Learning for FREE!
We all got pretty excited about Lynda.com, LinkedIn's learning platform, right? Honestly, I kind of wondered what that name was all about, and although I never figured that out, there's great news out of the Lynda.com camp. LinkedIn has combined Lynda.com's learning platform with the best of LinkedIn's analytics (think Microsoft) and branded it as LinkedIn Learning. This week you can start learning for free.
Stay Up-to-Date on Career Skills All for a Great Value
This is a great way to learn all about marketing for free from some of the best minds. Normally the fee for LinkedIn Learning is $30 a month but right now, until October 30th, you can check out the value of the platform for free. Membership is included with a LinkedIn Premium subscription which is now even more valuable. Premium service plans on LinkedIn start at $29.99 and go up to $99, but so far, it seems like a great deal with the new learning options.
Professional Development Made Easy
This new platform will retain all of the value of the current Lynda.com experience, but integrate this value into the LinkedIn experience. LinkedIn Learning will support Learning Paths, which show users the coursework necessary to land the job they want.
Users can also see info about people who have already completed specific courses, so users will be able to glean info about job titles, experience and what their next steps should be after completing the recommended coursework.
Users can also assign courses to colleagues or mentees, so people can brush up on their skills and stay informed and competitive in their field.
Putting LinkedIn Learning to Work for You
This is a really exciting opportunity that makes LinkedIn even more useful and valuable. If you want to grow as a professional, alter your career path, or train employees on any variety of topics LinkedIn Learning is looking like the platform to make all of this happen, while still keeping you in touch with your network and offering you everything you have come to expect from LinkedIn.
If you want to see what LinkedIn Learning is all about their free trial is a great way to do it, but act fast as this special offer is only available until October 30th!
Tagged