S

Types of Orders
Types of Orders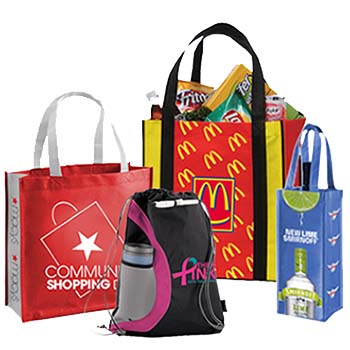 Custom/Bulk
Factory Direct Pricing
Fully Customizable
60-90 Days Turnaround
1,000pcs Minimum Order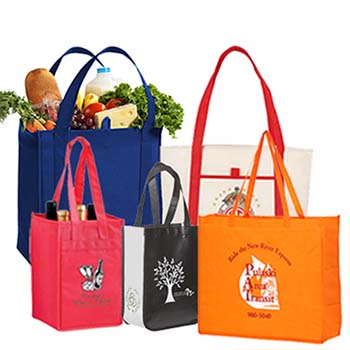 In-Stock
Low Minimum Order (250pcs)
5-7 Days Production
FREE 1 Custom Color Imprint
Lowest In-Stock Pricing
What You Need to Know About Working with Us
At Factory Direct Promos we create custom-designed reusable bags in a variety of styles, and featuring different materials. We print your marketing message directly on the bags. By customizing reusable bags with your branding info you can create and reinforce a relationship with your customers because every time they see your custom bag they will be reminded of your brand.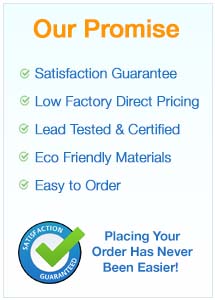 Two Types of Orders
When it comes to determining your type of order, there are two options. We offer custom/bulk ordering and in-stock ordering. There are a couple of factors that determine which of these choices is the best fit for your current needs.
Custom/Bulk Ordering
If you want to start from scratch or modify one of our stock bags your order will be fulfilled through our high-volume facility. Creating or modifying a design means you can fully customize the look and style of your bag by designing any or all of the 5 surfaces (front, back, gussets, and bottom), plus deciding on trim and handles. You can also adjust the length of the handles, and add pockets or a zipper. Anything you can dream up to make the bag look and function the way you envision.
There is a 60-90 day turnaround on high-volume custom orders once approved art is submitted. When ordering our custom products we require a 1,000 piece minimum order. This quantity requirement helps to minimize the price per bag and ultimately helps your bottom line. We're able to secure factory pricing and we pass this cost savings along to you, giving you the ability to completely customize your reusable bag design and enjoy amazing low prices. Custom/bulk ordering is the way to go if you want to complete design control when customizing the design of your bag.
In-Stock Ordering
We have many bags that we keep in stock for quicker turnaround. When you find the style of reusable bag in our catalog that is a perfect fit for you, you then select a color and then have your branding printed on that bag.
We offer a free 1-color, 1-location imprint on our in-stock bags, but if you choose, many bags come with the option to print in both front and back, or even on the gussets.
For in-stock ordering, we have a low minimum order of 250 pieces and it typically takes 5-7 days to turn around an order when you choose an in-stock bag.
This is our quickest, most budget-friendly option, so it is definitely the right choice if you have budget restrictions or if you need your branded reusable bags sooner.