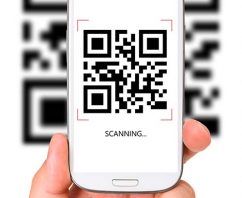 Marketing today is so much about creating a relationship with your prospects, deepening those relationships with existing customers and creating personalized, interactive experiences. One way to do this is by taking your customized marketing gear to the next level, with custom codes that can be scanned with a smartphone to relay information about your brand and capture data.
Quick Response codes, typically referred to as QR codes, can be printed directly on an item and are a great way to engage with your customers while also getting all of the benefits you're already getting from utilizing custom reusable bags or other promotional products for marketing.
Reusable promotional products make great marketing tools because of their eco-friendly reusable nature. Each and every time your customers use your branded items, they are reminded of your brand, while also spreading your message to others they encounter. Incorporating QR codes gives your customers a way to interact with your brand and learn more about your company.